What Drives Me?
And the Answer Is....
I have attempted to determine why I am so driven during my life. A part of it has to do with moving from Pennsauken, NJ, where I was an above average student in an average elementary school to Mt. Lebanon, PA, which was the 19th best school system in the country. Mt. Lebanon was also the wealthiest community in Western Pennsylvania. That move made me feel both dumb and poor. Those feelings drove me to discover who I was, which I finally did.
Therefore, what am I doing at 73-years old when most people have been retired for years? I teach at both the college level but also teach my two preschool grandchildren Jack and Owen.
Jack is beginning his artwork with a frame.
Owen outlines his version of van Gogh's Bedroom at Arles.
Look at Jack's determination.
Owen is busy with his fistful of markers.
While that is part of my drive, it does not explain my being emotionally on steroids now when it comes to my high level of determination. That question has haunted me. And the answer is....
I have realized that the answer has much to do with a mentor of mine, Don Quixote, the Man of La Mancha. The reason for him being a mentor is that he has guided me to a greater understanding of myself.
Before writing-off this essay as some modern day aging knight errant, don't. What I am writing in this article is truly how I feel. I am also cautioning you to consider my quest, in part, because you could benefit from it yourself. I kid you not. The novel, Man of La Mancha, was written by Miguel Cervantes in 1605. I contend that it is essentially Cervantes' autobiography. Don Quixote and Cervantes were the same person.
Don Quixote was a medieval knight errant wandering around the Spanish countryside wanting to joist some windmills while righting wrongs, marching into hell for a heavenly cause, or to find his fair damsel, Dulcinea. Cervantes wrote,
At this point they came in sight of thirty or forty windmills that are on that plain. "Fortune,"' said Don Quixote to his squire, as soon as he had seen them, "is arranging matters for us better than we could have hoped. Look there, friend Sancho Panza, where thirty or more monstrous giants rise up, all of whom I mean to engage in battle and slay, and with whose spoils we shall begin to make our fortunes. For this is righteous warfare, and it is God's good service to sweep so evil a breed from off the face of the earth."

"What giants?" said Sancho Panza.

"Those you see there," answered his master, "with the long arms, and some have them nearly two leagues long."
Unfortunately, like the New Testament parables, most people misunderstand Don Quixote's quest as some delusional efforts of an old man who is merely joisting with windmills. This is especially true when it comes to Dulcinea, his dream of a perfect lover. Sadly, she rejects his chivalric advances. However, Dulcinea is both his love of his life and also a name that can be placed upon all of the various other quests of impossible other dreams that don Quixote wishes to achieve. She is both an individual and a collective group of quests for the man of La Mancha of a long list of seemingly impossible quests.
And yet, Don Quixote lives out his life pursuing these unobtainable quests as a knight errant. Case in point. Even on his deathbed, Don Quixote realizes that he doesn't want to stop his adventure due to illness.
This is what I learned most about my mentor, Don Quixote. Even on his deathbed, he was driven. I have, like the Man of La Mancha, danced with death. In my case, I have done the dance twice. I get his dance better than most, unless you too have danced with death.
Therefore, what is driving Don Quixote? And the answer is...failure. Don Quixote's failure to realize all of his impossible dreams drove him in spite of failing many times.
Finally, I get that. Several months ago, my granddaughter, Ayanna, understood my journey in life, saying that it validated who I was. Essentially, I am not a failure. While I have not succeeded in every endeavor, I am always out there in the fray. Regardless of the windmills of life, I will joist with them all. Therein lies a lesson for all of us. Fight on....
Teddy Roosevelt gave a speech at the Sorbonne in Paris over a century ago. There is one very famous paragraph in his speech called Man in the Arena.
It is not the critic who counts; not the man who points out how the strong man stumbles, or where the doer of deeds could have done them better. The credit belongs to the man who is actually in the arena, whose face is marred by dust and sweat and blood; who strives valiantly; who errs, who comes short again and again, because there is no effort without error and shortcoming; but who does actually strive to do the deeds; who knows great enthusiasms, the great devotions; who spends himself in a worthy cause; who at the best knows in the end the triumph of high achievement, and who at the worst, if he fails, at least fails while daring greatly, so that his place shall never be with those cold and timid souls who neither know victory nor defeat.
The issue for Don Quixote and Teddy Roosevelt is to dare greatly and against all odds. Be honest, believe in your quest, and then go into the battle with the windmills of life while daring greatly.
---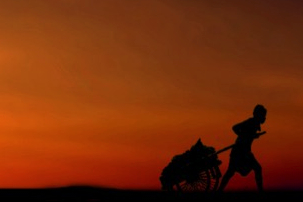 Visit the Darkest Before Dawn page to read more about this topic.
---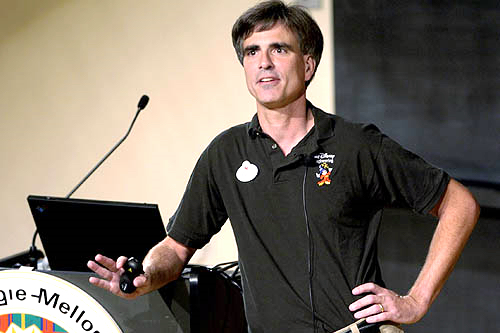 Visit the The Last Lecture page to read more about this topic.
---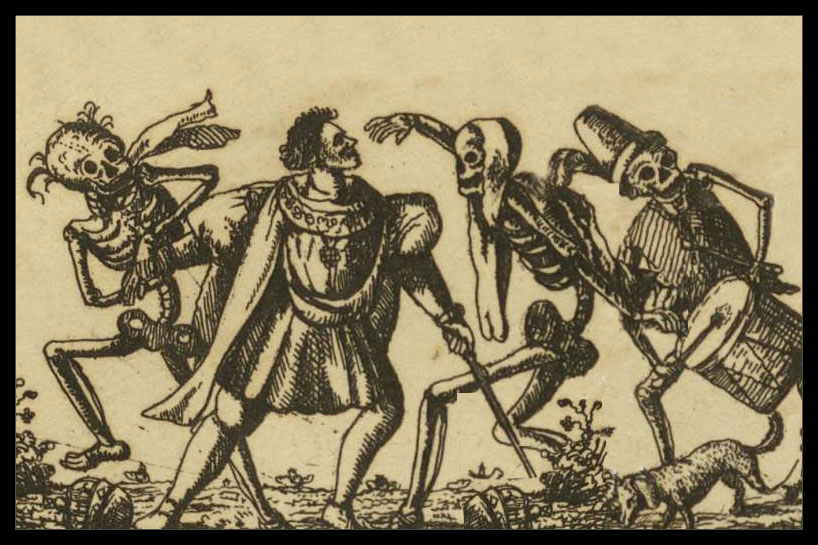 Visit the Dancing with Death page to read more about this topic.
---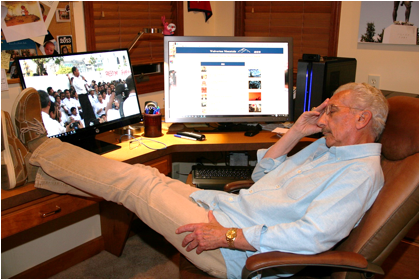 Visit the My Hauntings page to read more about this topic.
---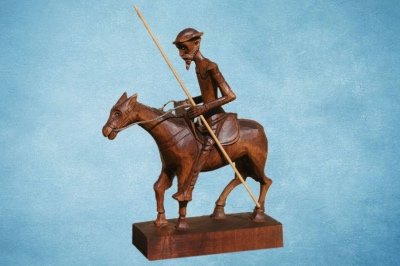 Visit the "Don Quixote" page to read more about this topic.
---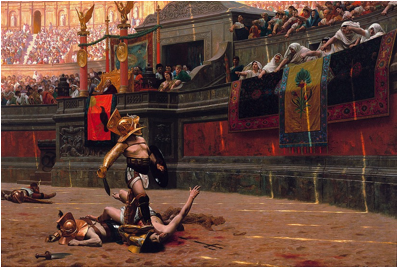 Visit the Man in the Arena page to read more about this topic.
---

Visit The Mentors and Me page to read more about this topic.
03/25/16
Follow @mountain_and_me