Joe Hill Died November 19, 1915
"I Never Died," Says He.
I recently had my cataracts removed. My eye doctor, Dr. Ireland, had told me that it was necessary. While I trusted his judgment and had it done, I did not see why it was necessary. I could see quite well with my glasses that I have worn for about a half century. I did not get Dr. Ireland's concern. Well, I did not understand until after the surgery. It is amazing how much you see with greater clarity and definition than before the surgery.
I learned two things from my cataract operation. One is to trust those that are educated in their fields of learning...like doctors. The other thing is that my surgery is a metaphor about life beyond cataracts. Many people walk around thinking that they see things perfectly well and sadly have been partially blind to the reality of life.
A great example of this truth was Joel Emmanuel Hägglund. A century ago, America knew him as Joe Hill, which was his pseudonym or penname. It was easier for Americans to pronounce that name of a Swedish immigrant then his official birth name. Joe Hill came to America in 1902 and worked his way across the States at menial jobs. However, he was a union organizer in the Industrial Workers of the World (IWW) or what was called back then the Wobblies. Joe Hill was a great social critic of America at that time.
In addition, he was a writer and wrote lyrics for songs. Hill wrote the lyrics to The Preacher and the Slave, The Tramp, The Rebel Girl, and many others. He coined the phrase, "pie in the sky," and used it in one of his songs.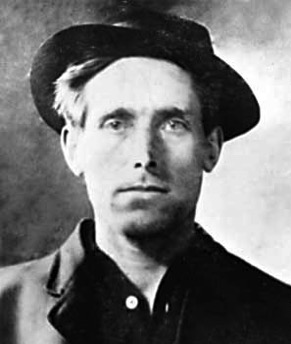 However, a grocer and former police officer, John Morrison and his son, were murdered in Salt Lake City. Several people were questioned surrounding this double killing. Joe Hill was one of them. Another of Morrison's son told the police that the murderer was not Hill. In spite of many appeals, Joe Hill was arrested and executed in November 19, 1915.
Leaders in many areas of American life attempted to get Joe Hill's death sentence reversed. At the head of the list was President Wilson and Helen Keller. What many could see even then was that it was not only the lack of evidence, but that some did not like a foreigner involved in setting up unions.
Another piece of evidence was that Joe Hill had a bullet wound in his side. Therefore, Morrison must have shot him. While no gun was found, the jury believed that Morrison had shot him in the process of being killed himself. Interestingly, Joe Hill told Hilda Erickson, his 20-year old girlfriend, that Otto Appelquist had shot him. Both men were in love with Erickson and were renters in her father's home. Hill also told the doctor that treated him for the gunshot wound.
One interesting point at the trial was that Joe Hill did not testify. He was not on trial to prove his own innocence. The prosecution's responsibility was to do that. Many legal scholars look back upon his trial as one without much evidence and a judge with questionable decisions during the trial.
In addition, Joe Hill reminds me of Steve Biko, who was a black activist in South Africa during apartheid. Biko said, "It is better to die for an idea that will live, than to live for an idea that will die." Both leaders wanted to change their societies for the better even at the cost to them personally. And both did.
Before Joe Hill's execution, he wrote to the head of the IWW, Bill Haywood. In his farewell letter, Hill wrote, "Goodbye Bill. I die like a true blue rebel. Don't waste any time in mourning. Organize...."
Joe Hill also wrote his will, which reads as follows.
My will is easy to decide,
For there is nothing to divide.
My kin don't need to fuss and moan,
"Moss does not cling to a rolling stone."

My body? Oh, if I could choose
I would to ashes it reduce,
And let the merry breezes blow,
My dust to where some flowers grow.

Perhaps some fading flower then
Would come to life and bloom again.
This is my Last and final Will.
Good Luck to All of you,

Joe Hill
Today is exactly one year short of a century since the wrongful execution of Joe Hill. In that near century, people have put the dots together. Many believe he was not the killer. Some believe that the authorities wanted to get rid of a union activist.
Alfred Hayes wrote the words the poem, I Dreamed I Saw Joe Hill Last Night. Earl Robinson put Hayes words to music. Over the years, the title has been reduced to Joe Hill.
This is a video of Joan Baez singing Joe Hill:
This is a video of Paul Robeson singing Joe Hill:
I dreamed I saw Joe Hill last night,
alive as you and me.
Says I "But Joe, you're ten years dead"
"I never died" said he,
"I never died" said he.

"In Salt Lake City, Joe," says I,
Him standing by my bed,
"They framed you on a murder charge,"
Says Joe, "But I ain't dead,"
Says Joe, "But I ain't dead."

"The Copper Bosses killed you Joe,
they shot you Joe" says I.
"Takes more than guns to kill a man"
Says Joe "I didn't die"
Says Joe "I didn't die"

And standing there as big as life
and smiling with his eyes.
Says Joe "What they can never kill
went on to organize,
went on to organize"

From San Diego up to Maine,
in every mine and mill,
Where working men defend their rights,
it's there you find Joe Hill,
it's there you find Joe Hill!

I dreamed I saw Joe Hill last night,
alive as you and me.
Says I "But Joe, you're ten years dead"
"I never died" said he,
"I never died" said he.
We need to remember always to think and avoid mistakes and injustices today and in the future. In conclusion, when I write articles, they all are emotional experiences for me. The writing of them is a cathartic experience for me. As I wrote this article about Joe Hill, it took me back to the 60s when I was in college and grad schools. Those were the days my friends; those were the days.
Interesting, during my trip to Myanmar, I experienced that déjà vu at Sule Pagoda. I returned to the States and had a routine exam by Dr. Marchand, my cardiologist. My heart was fine, but I was wired. He looked at me and said that I had seen the light. Or to use Steve Jobs' term, I was connecting the dots. Much of America or the world is still walking in darkness of night, but as Saul Alinsky said, "We must believe that it is the darkest before the dawn of a beautiful new world. We will see it when we believe it."
While the world is not perfect, I do remember the feeling that we had back in the 60s. This article revitalized me as I remembered the truth in what Joe Hill said. I want you to remember what Joe Hill said, "I never died said he...."
Listen carefully to Pete Seeger singing Joe Hill. I hope that your lives will also be revitalized.
---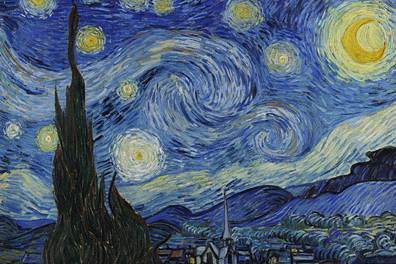 Visit the On Seeing the Light page to read more about this topic.
---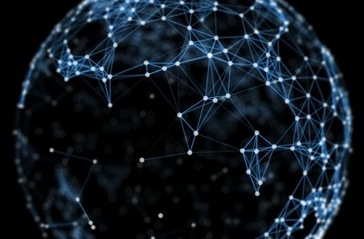 Visit the Connecting the Dots page to read more about this topic.
---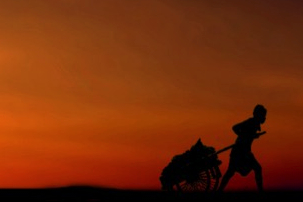 Visit the Darkest Before Dawn page to read more about this topic.
---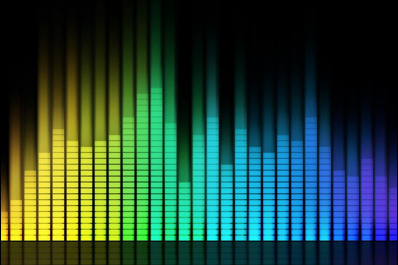 Visit the Music I Love and Why page to read more about this topic.
---

Visit The Mentors and Me page to read more about this topic.
11/19/14
Follow @mountain_and_me