Man in the Arena
"If He Fails, At Least Fails While Daring Greatly"
This essay begins with a confession. I have written about how much I hated having to memorize and then recite hundreds of lines of poetry and prose to my English teachers while in high school. In spite of my memorizing detain, I treasure being able to recall many of those lines during my adult life. Those words frame the moment in which I was living and put a lyrical picture and understanding to my life at that particular period of time.
Even though I recited a passage, I often did not fully comprehended the passages meaning until years later. For example, I have repeated these lines from Shakespeare hundreds of times.

Cowards die many times before their deaths;
The valiant never taste of death but once.
Of all the wonders that I yet have heard,
It seems to me most strange that men should fear;
Seeing that death, a necessary end,
Will come when it will come.

I know the quote and the play's storyline quite well or so I thought. At least until I was having a long breakfast with one of my former students, Chris. Chris took an online philosophy class from me a couple years ago. It is amazing how well you get to know your students in an online class. Within a handful of weeks, I knew the students fairly well. If you have taught online classes, you know what I am saying is true.
I knew Chris very early on in the semester. I looked forward to his comments, critiques, and challenges as the class and I discussed philosophical ideas. After the semester ended, we started setting aside times over meals at restaurants to discuss a wide range of issues and challenges of life.
At the most recent breakfast, Chris and I met at Blueberry Hill, which is a restaurant in Homewood, IL. I went to Blueberry Hill with an agenda. I wanted to talk with Chris about where his life might be headed career wise. We had already discussed my uncertainty regarding my career plans. Therefore, my intent was to talk only about his future. That was my explicit goal and told him before he ordered steak and eggs, and I went for the fig and feta cheese omelet.
Nevertheless, what I said to him paralleled my career indecisions. Both of us had ideas but nothing certain. In both cases, your indecision caused both of us some consternation. Okay, it caused each of us a lot of concern personally. In addition, while each of us struggled to get a personal career headings decided, we were also concerned for the other.
Therefore, my mission morphed into where we were both headed in life. I was waxing on about the parallels between us. However, I noted a major difference between us. He was 38, and I was 71. Hence, he had a bit more time to ponder where he was going. While I munched on a fig surrounded by feta cheese, I spoke about my legacy that I would leave the world. I want the world to be better for those decades, which I walked down my yellow brick road of life. I knew my family loves me unconditionally, and my enemies will not agree with any of my social and political concerns. Yet, I was concerned about the legacy issue. I was about to mention Caesar's comment about cowards and the valiant, when Chris said, "That is precisely what Roosevelt meant in Man in the Arena."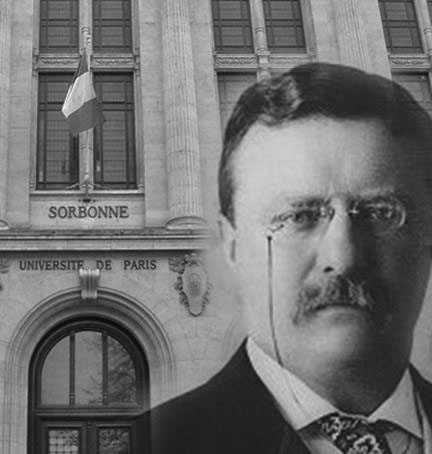 The Man in the Arena is a short paragraph from a long 35-page speech entitled Citizenship in a Republic given by Roosevelt at the Sorbonne on April 23, 1910. The following is Man in the Arena paragraph.
It is not the critic who counts; not the man who points out how the strong man stumbles, or where the doer of deeds could have done them better. The credit belongs to the man who is actually in the arena, whose face is marred by dust and sweat and blood; who strives valiantly; who errs, who comes short again and again, because there is no effort without error and shortcoming; but who does actually strive to do the deeds; who knows great enthusiasms, the great devotions; who spends himself in a worthy cause; who at the best knows in the end the triumph of high achievement, and who at the worst, if he fails, at least fails while daring greatly, so that his place shall never be with those cold and timid souls who neither know victory nor defeat.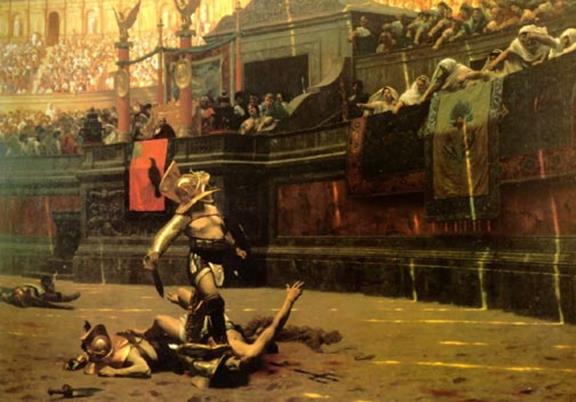 As I listened to Chris paraphrase Man in Arena, it caught my attention even though I had read and thought that I understood it years ago. While that entire paragraph needs to be read and mentally digested by us all, the last half hit me squarely between my eyes like never before. Interesting, those eyes had just recently had cataracts removed, which allowed me to see life more clearly. When Chris said "who at the worst, if he fails, at least fails while daring greatly," that framed the truth in such a manner that I did see the light more clearly.
I kid you not; the entire year of 2014 had haunting questions come to me wanting to be addressed. After a month or so, an answer would come. There at Blueberry Hill restaurant came the answer. Essentially, Chris was saying, my legacy is not tied to success but tied to being brave and facing life...and doing so boldly. That is my legacy and Chris' legacy.
As Roosevelt said, there are the "timid souls who neither know victory nor defeat." Chris and I left Blueberry Hill both invigorated and determined. We both went back to our individual worlds more boldly than we were a couple hours earlier. Both Chris and I will fight the fight and believe we will win ultimately. Nonetheless, if we fail, at least we fail "while daring greatly." That is a legacy that we will both leave our families and the world. Look at the determination in the face of Roosevelt. That determination we shared with Roosevelt.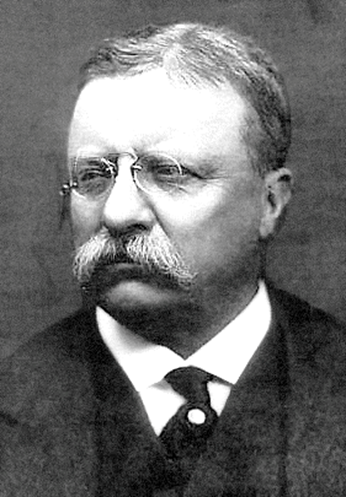 Chris and I share that same drive as Roosevelt. The haunting question is what about you? What legacy will you leave your family and the world? Now, this is my suggestion. If you live in the Chicago area, go to breakfast with a friend. I would suggest trying Blueberry Hill located at 2155 West 183rd Street in Homewood, IL. I saw the light there. However, regardless of the restaurant, sit down with someone you trust and talk about your legacy to your family and world. Come prepared to discuss whatever problems perplex you. However, read and study Man in the Arena.
---
This is an interesting video about Man in the Arena.
---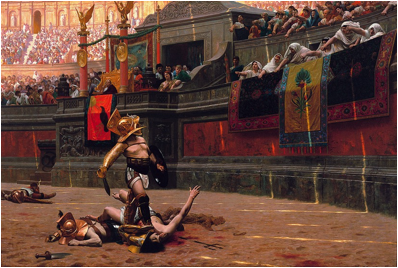 Visit the Man in the Arena page to read more about this topic.
---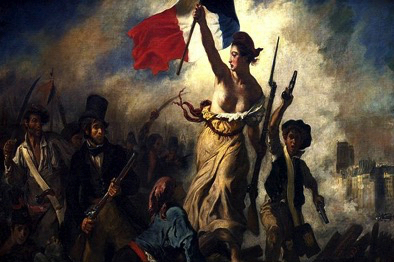 Visit the Best and Worst of Times page to read more about this topic.
01/23/15
Follow @mountain_and_me