The Mahogany Bench
A Place for Dreaming....
In my family room, I have a mahogany bench, which measures a little over four foot long and stands eighteen inches high. The seat is four inches thick and is a foot wide. You can imagine the weight of this solid mahogany bench. A cousin of mine, Melvin Reynolds, who lived in Oxford, PA., made it a century ago. Melvin was a Quaker and built it for my Grandfather and Grandmother Oakford as a wedding gift.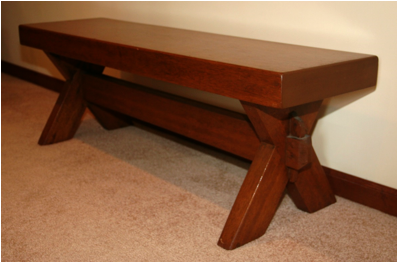 It was in my grandparent's home on 19 W. Walnut Ave. in Merchantville, NJ. In that home, my mother and her two younger sisters sat on this bench in front of the fireplace as toddlers. Actually, during WWII, I lived with my mother and grandparents and sat on that bench many times. Over the years, the mahogany bench has been passed down to my mother and then to me.
It is a treasure of mine and greatly loved. Nowadays, it is in my family room in front of dozens of photos of some of the places that I have traveled over the years.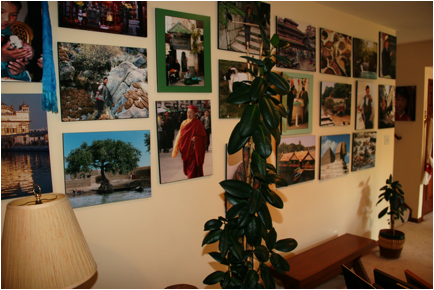 The family room is adjacent to my office. Therefore, I pass the bench many times each day. Hence, late one night while writing and teaching online, I was not surprised that the bench was the next item to decide to talk to me.
However, the bench's voice surprised me a bit. The formidable mahogany bench is large, massive, and heavy. Nonetheless, when it spoke, it spoke with a soft voice and in a very sensitive manner. It began talking to me of its lineage.
"I have been a part of your family for four generations. I have seen generations come and go over the past century. At the beginning of my life with your family many years ago, I sat in front of the fireplace in your grandparents' living room. They were married on September 15, 1917 in Oxford, PA but lived in Merchantville, NJ.
"Back in those days, it would begin to get cold in early November. I loved it when there was a fire in the fireplace. From November through March, the fire in the fireplace hardly went out. It actually heated the living room and a good part of the first floor. During the wintery months, your grandparents and I were kept warm as we sat in front of the dancing flames."
I told that mahogany bench that as a very young child that I remember sitting on the bench. My father had returned home from the war in the South Pacific, and everyone would have dinner at my grandparents' home on Sunday.
"I recall you there as a toddler. You always were exploring everything you saw. I recall a time when you were fascinated by the bed warmer that stood next to the wrought iron fireplace tools. You were probably four or five years old. The bed warmer's wooden handle stood twice your height. Do you recall playing with it?"

I confessed that I recalled the brass bed warmer. However, I do not recall ever playing with it.
"Well, you would sit on the bench and talk to your mother or any other family members, but soon you would get up and grab the wooden handle and drag the bed warmer behind you around the room as if you were pulling one of your toys on a string. At that age, you were the life of the party. Everyone would laugh and comment about your determination of pulling the bed warmer behind you."
I smiled and thought about watching my children and grandchildren at that age having fun and entertaining the adults of the family. I wish that I had photos of my antics back then. Nevertheless, the mahogany bench continued.
"However, when you came into the family, I had been around several decades with your grandparents. Actually, there were several years even before your mother was born. Your grandparents spent time at the end of a day sitting on the couch near the fireplace, but when the winter winds began to blow, they moved to me.
"Your Grandmother Oakford was a Reynolds and lived in Oxford. You spent every summer down at Laura and Ethel's farm who were cousins of your grandmother. You know that you have a large wooden plate, which is on the table in front of your sofa. Melvin made that for you also. He loved working with wood.
"However, back in those days, Mary and Harry would sit upon Melvin's wedding gift their first winter together. As they sat there, they would talk and imagine what lies before them in their new life together. You call it dreaming. You use Bobby Kennedy's famous paraphrase of George Bernard Shaw, 'Some men see things as they are and say, why; I dream things that never were and say, why not.' "They imagined what life had in store for them as a newly married couple. You know how they met don't you?"
I nodded. My grandfather had some medical problems and one of the nurses that cared for him became your grandmother. His health problem reoccurred over the years though.
"Indeed. They did. However, imagining a happy future together was why they were in love. A couple years later, your mother came along. Then a couple additional years, your Aunt Kay and Aunt Dot arrived. As they grew up, they too enjoyed sitting in front of the crackling fire on chilly nights...and imagined the future as the fire and their minds danced before them.
"The years came and went. The war uprooted the status quo, but the war also ended. When your dad returned, they moved to Wittman Terrace, which was their first home, which was just a couple of blocks from W. Walnut. It was not long after their move that your grandfather died. A short time later, your grandmother moved to an apartment with your Aunt Dot. When she married, your grandmother moved in with your aunt and new uncle. However, by that time, I had been moved into your family."
Again, I acknowledged that I remember the bench being present in my parents' home.
"Your dad got a promotion in an insurance company and was transferred to Pittsburgh, PA. They built a house in Mt. Lebanon, which was south of the city. There again, I was in front of their fireplace. However, it was not like the old days. The fireplace was not used very often. When it was used, it was on winter holidays like Thanksgiving and Christmas. However, your parents would often imagine their future while sitting in the living room.
"Like your grandfather, medical problems hounded your mother all the time while in Mt. Lebanon. She was so ill during that time that she just laid on the couch. She couldn't do much without great pain. She just listened to the radio or watched TV. About the only thing that she enjoyed was keeping up with the Pittsburgh Pirates. Many hours of my life were spent with her listening to the Pirates."
I agreed with the mahogany bench's memory. Following the Pirates was about all that she could do. Roberto Clemente and Bill Mazeroski were her favorite players. When Mazeroski hit his homerun on October 13, 1960, the Pirates won the World Series against the New York Yankees. It was probably her happiest day in many years. I remember that home run. I was practicing cross-country at the track at the high school and heard Mazeroski's home run on the radio.
"Your mother died in her early 50s after suffering many years. Dreams sometimes do not always come true or at least last for a long time. However, it was not long after that you acquired me for your home. Your children have seen me all their lives."
I knew before the mahogany bench began what his next question would be, and I was correct.
"Do you see any parallels that you have with the past generations?
I admitted that imagining or dreaming was always mixed with pain.
"Correct. You got your dreaming from your grandfather, which was passed down to your mother. You are that latest of the family. You love life. You love traveling. You love changing things for the better. However, you have experienced a long list of problems or obstacles on your way. In fact, two of the major problems were your two dances with death. Dancing with death has sensitized you to fully enjoy the life you have."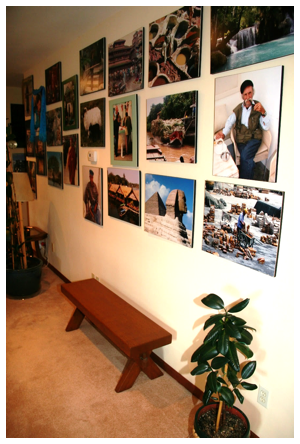 Again, I agreed. I want to live a long life, but the medical history of my family is not a great background. Additionally, having a traumatic brain injury and prostate cancer were not pleasant experiences.
"I know about those events, which you call dances. However, those dances are behind you. You are fine today. Just the other evening, you got a call from Dr. Marchand, your cardiologist. It was a couple hours after office hours, wasn't it?"
I had been concerned about a ticking sound of my pulse that I heard, especially when I put my head on the pillow to go to sleep at night. I did not want to dance again with death.
"And what did Dr. Marchand say?"
I told the bench that Dr. Marchand said that I could relax. I have what is called tortuous or kinked carotid artery. My carotid arteries are fine. The kinks in the arteries cause what I call a clicking sound occurs with some people. He is not concerned and does not want me concerned either.
"So what are you going to do now that dancing with death isn't on your dance card? I'd suggest that you dream dreams. Be an example to your family and those that read your essays."
---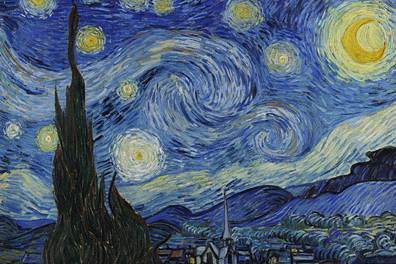 Visit the On Seeing the Light page to read more about this topic.
---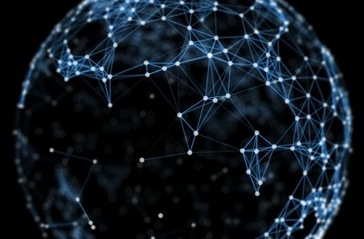 Visit the Connecting the Dots page to read more about this topic.
---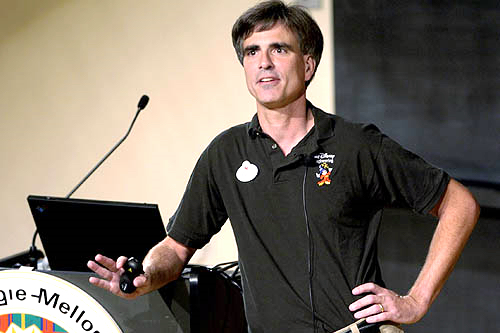 Visit the The Last Lecture page to read more about this topic.
---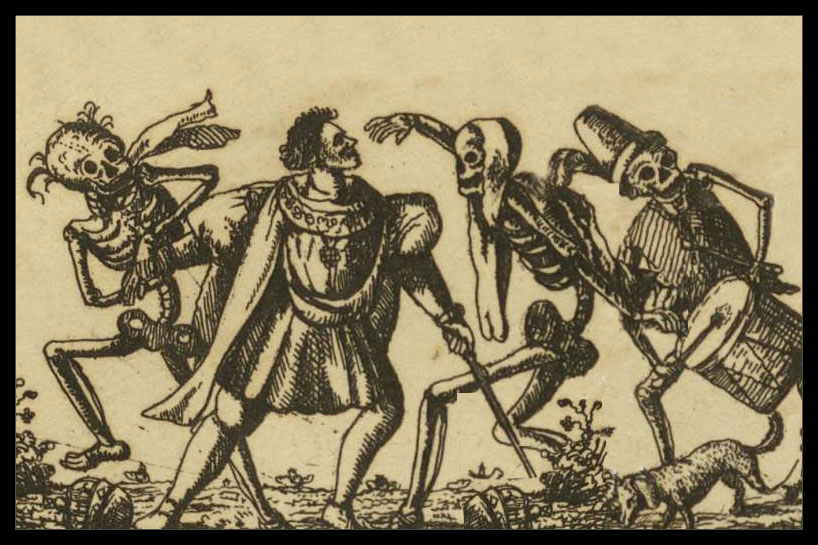 Visit the Dancing with Death page to read more about this topic.
---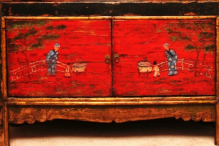 Visit the Talking with Objects page to read more about this topic.
---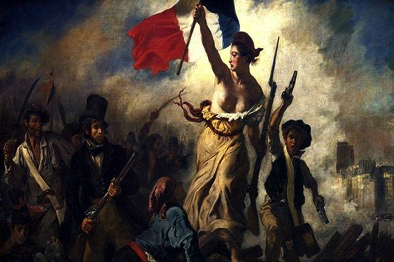 Visit the Best and Worst of Times page to read more about this topic.
10/07/15
Follow @mountain_and_me