WHEN THE GOING GETS TOUGH THE TOUGH GET GOING?
I'd modify that adage.
We have all heard and often quoted the old adage, "When the going gets tough the tough get going." In fact, we all think that it is a great truth or motivating statement. However, the only thing in dispute is who said it. There is a debate among those that believe that Knute Rockne or Joseph Kennedy. Billy Ocean song...
However, regardless of who said it, we all have used the saying to motivate ourselves and others during the trials of life. Many a time, we have tried to face the problems of life...and we get moving ahead in spite of the problems we face.
I have lived by that wisdom all my life. My mother died due to lupus at 51 and my father with a heart condition at 68. Not wanting to replicate their medical problems or to avoid some medical issue that I might have lurking within me, I have watched my weight, eaten correctly, and exercised daily...nearly every day for the past 70 years. From toddling around as a small child to an adult, never a day went by without some exercising.
However, with the illnesses of my parents, I really got serious about exercise prior to going to college. That commitment to cardiovascular exercise hit its zenith when my children came along. Therefore, for over the past 40-years, few have been the days that I was not on my stationary bike or regular bike...which covered a half an hour nearly every day. In hindsight, I did a meager 8-miles a day for about 300 days a year, which adds up to about 2,400 miles per year.
Nevertheless, 2,400 miles per year over 40 years would net 96,000 miles over those decades. That means that I have circumnavigated the earth at the equator nearly 4-times.
Then 2-years ago, my first grandson, Jack, was born.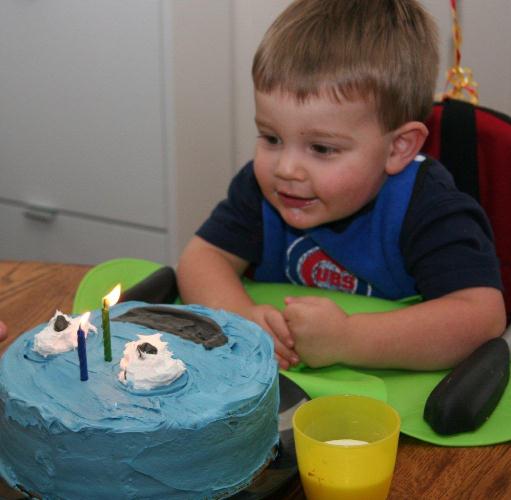 If you think that 2,400 miles per year was good, I doubled the daily mileage to 15.5 miles around our subdivision, which produced 4,650 miles annually. That adds up to 1.5 times across the States annually.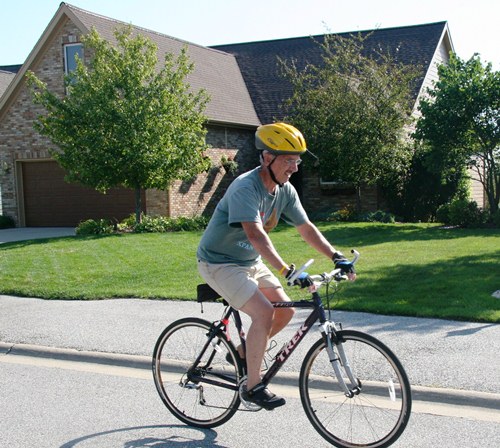 Over a decade ago, I did RAGBRAI with my son, Scott. RAGBRAI is 400-mile race across Iowa. On one of the days, Scott and I did 100-miles.
The subdivision in which I live isn't very hilly, but there are some smaller hills. I have peddled up the small hills and gotten to the top where I coasted down the backside of the hills. Then one day, inexplicably that old adage, "When the going gets tough the tough get going," was not totally accurate. On that day, I was tired and within a mile of my home and a shower. I had for years allowed the bike to coast down the hill. Halfway down that hill, I realized that coasting wasn't benefiting my heart or my cardiovascular health at all. I could have been sitting watching TV and have gotten the same health related benefit...none. It was then that I resolved to modify that old adage: "When the going gets tough or easy, the tough gut it out...period." To this day, I live with this modified or morphed adage. Whether in class or with my family, I do not coast.
A year ago, my wife and I went on a trip overseas for a month to Greece and Turkey. When I came back, I decided to get two kayaks for us. Instead of riding a bike daily, I go kayaking. I get out on the lake, and it is quiet. It is a pleasant change from riding a bike nearly my entire life. When the weather permits, I row down to the end of the lake and return, which totals almost 2-miles.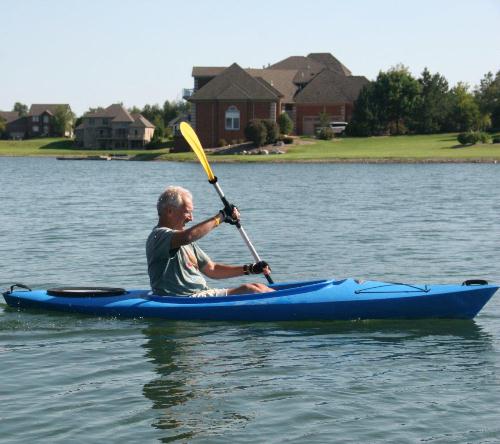 Then a little more than a month ago, Jack's baby brother, Owen, came into the world.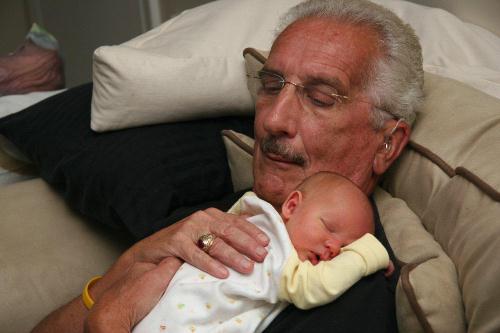 Bingo. That was enough for me to wake up again. Since Owen's birth, I have resolved to blend the biking and kayaking into a daily cardiovascular regime. I figure that by the fall that I will have both the upper and lower body mass similar to that of Arnold Schwarzenegger. Okay, maybe not the outward mass, but my heart will be equal to his...or better. "When the going gets tough or easy, the tough gut it out...period."
---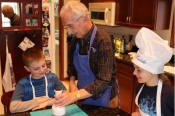 Visit the "Campbell's Cooking Class" page to read more about this topic.