The Morphing of Frank Buck and Me
Bring 'Em Back Alive Regardless of the Danger
In 71-years living in this world, I have never been seen as some great adventurer like the legendary Frank Buck who wrote Bring 'Em Back Alive in 1930.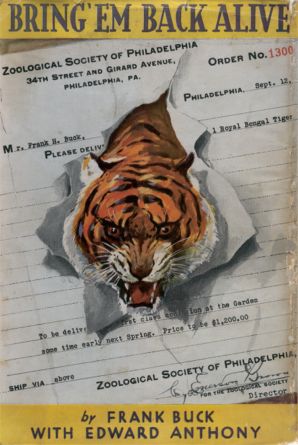 Having said that, I am morphing into that type of person...bring 'em back alive. A couple weeks ago, there I working deep in waters of Doubletree Lake. I wanted to restore the beach behind our home. A part of the problem was that my four- and two-year grandsons love throwing the rocks from the beach into the lake.
One could easily tell that it was difficult and hard work to heave those rocks back to the beach...but I persevered at the task. I have spent many hours working at this burdensome job.
Soon after starting that demanding task, I noticed something at my feet. At first, I wrote it off as merely rocks that fell from my hands while I was scooping them from the lakebed. However, after repeated feelings of something around my feet, I became quite concerned.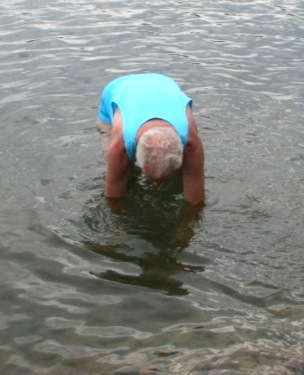 Naturally, two explanations came to mind, since it was not due to any rocks. My first concern was that it was a deadly water moccasin attempting to kill me since I was an uninvited intruder.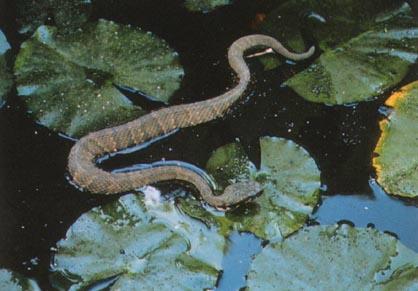 Naturally, being both brave and macho at the same time, I looked to see what was attacking my feet. I figured that if it were a large and threatening water moccasin, I could see it even at the great depth that I was in the lake. Alas, I did not find any killer moccasin or any other snake.
My next concern was another aquatic killer...the very lethal piranha. Several years ago, I saw the movie, Piranha 3D, which merely added to my concern.
It did worry me even though it was not a school of thousands of piranhas attacking me. Nonetheless, had there been even a dozen, they would have slashed me into pieces in a couple of seconds. Whether a dozen or even one piranha, it concerned me. Imagine a single killer like the photo below attacking you.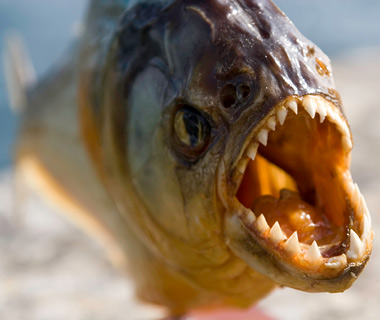 While my name does not conjure up world acclaim like Frank Buck, I am fearless and wanted to capture my potential killer just like my mighty mentor.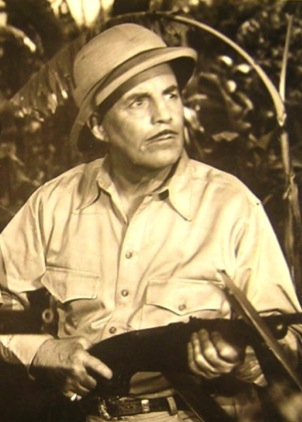 Courageously, I went in search of this aquatic killer without a rifle but only a fishing net.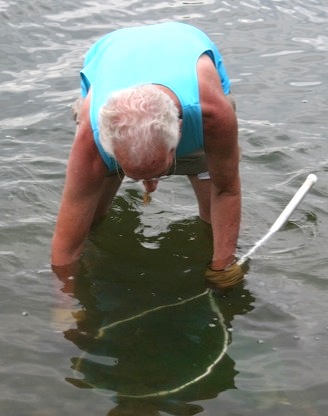 "Come here, you killer," I shouted.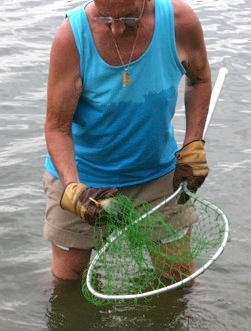 Finally, I caught it after at least a 30-second struggle.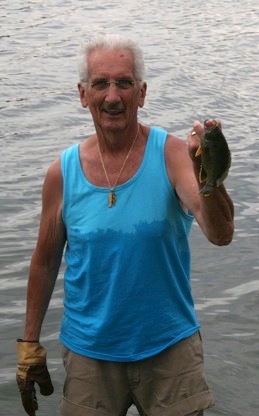 You might have wondered where I got that huge gash on my forehead. The bluegill attacked me during his capture.
Just like Frank Buck, I brought the killer bluegill back alive. After asking several neighbors about whether they wanted my trophy fish, I released it. I hope that it learned its lesson not to mess with the latest version of Frank Buck.
08/22/14
Follow @mountain_and_me