The Midnight Ride of Paul Revere
"To Arms, the Confederacy Is Coming."
Listen my children and you shall hear
Of the midnight ride of Paul Revere,
On the eighteenth of April, in Seventy-five;
Hardly a man is now alive
Who remembers that famous day and year.
When I was in high school, I had to memorize hundreds of lines of prose or poetry each semester. I recall standing before Mrs. Davis early one morning in my senior year reciting that first stanza of Henry Wordsworth Longfellow's Paul Revere's Ride.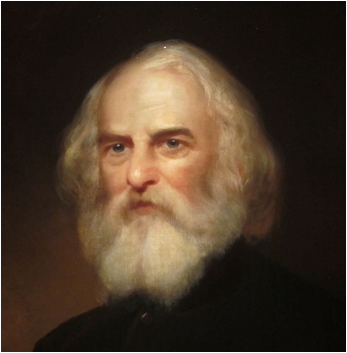 However, while I memorized it correctly, I did not get the complete meaning of the last half of that stanza.
Hardly a man is now alive
Who remembers that famous day and year.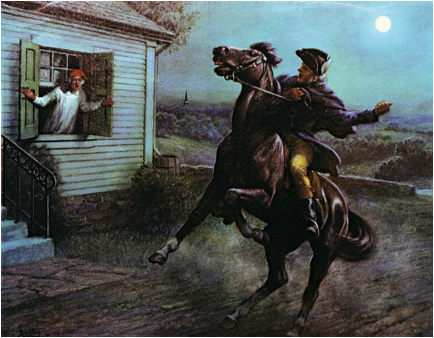 Anyone who was old enough to have remembered Paul Revere's ride would have had to have been in his or her early 90s. It should be noted that Longfellow lived only until he was 75. Therefore, Longfellow understood that hardly a man or woman would have been still alive when Paul Revere warned them that the British were coming.
Maybe that is why Longfellow messed up some details of the midnight ride of Paul Revere. Perhaps. Here are several examples of Longfellow's confusion:
Paul Revere was not the main man on a solitary mission. William Dawes and Samuel Prescott made up the rest of their patriotic three musketeers.
On April 18, 1775, both Revere and Dawes were informed that the regulars, which was the name for the British soldiers. It would not have made sense to tell the colonists that the British were coming, since they were all British in the first place. The regulars were on their way to Concord from Boston looking for the Patriots' military supplies. Therefore, Revere and Dawes were told to warn the townspeople on the way from Boston to Concord that the regulars would soon be there. Additionally, this warning occurred quietly since they did not want the British soldiers to become aware of their preparations. Neither of the riders were racing through towns yelling their warning.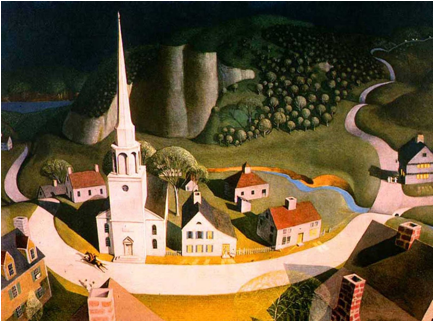 Another fact, about which Longfellow apparently got confused, was that Revere told the sexton of the old North Church the day before about the signal from the belfry "one if by land, two if by sea." Revere did not stand on the riverbank waiting for the light signal from old North church. He was in Boston and set up the lantern signal. This was designed to warn the Patriots in Charlestown how the British were coming in case he was arrested before he could warn them personally.
Revere was able to row across the Charles River to Charlestown, which allowed him to ride to Lexington. By that time, historians estimated that three or four dozen riders were dispatched to warn the colonists.
Revere, Dawes, and Prescott joined up as they rode to Concord only to run into some British regulars. Prescott and Dawes were able to avoid being captured, but Revere was arrested. They started to take Revere to Lexington and were less than a mile from Lexington when they heard gunfire. Revere told them that the colonists were amassing to defend Lexington. The regulars released Revere but without his horse. He never got to Concord regardless of what Longfellow said. Nevertheless, the next day the Battle of Lexington took place. John Adams said the Patriots had crossed the Rubicon due to that battle.
Longfellow made many mistakes regarding the midnight ride of Revere, which seems rather strange. Longfellow attended Bowdoin College along with Nathaniel Hawthorne. Longfellow was a Phi Beta Kappa while at Bowdoin. Bowdoin hired him as a professor after graduation from his alma mater. Therefore, his poem, The Ride of Paul Revere, was not due to sloppy research on Longfellow's part.
Who can explain Longfellow's editing events that began the American Revolution? Enter Pablo Picasso and his seemingly paradoxical statement,
We all know that Art is not truth. Art is a lie that makes us realize truth at least the truth that is given us to understand. The artist must know the manner whereby to convince others of the truthfulness of his lies.
What Picasso said is what we call today poetic license. Longfellow used poetic license to get a more important message across than the historic details. Longfellow wrote Paul Revere's Ride in 1860. The reason for Longfellow's poetic license was that the United States was dealing with slavery. When John Brown was hanged in 1859, Longfellow wrote, "This will be a great day in our history, the date of a new Revolution quite as much needed as the old one."
Longfellow wrote Paul Revere's Ride in December of 1860. On December 20, 1860, South Carolina seceded from the Union. The next month, January 1861, The Atlantic Monthly published Longfellow's poem.
In a sense, Longfellow became Revere and rallied the North with the poetic license in his poem. He warned the North that the South was coming, which they did when the Confederates fired upon Fort Sumter on April 12, 1861. Longfellow's poem inspired the North to get ready for war. The Civil War was for Longfellow the second American Revolution.
I am very glad that Longfellow used poetic license. The Paul Revere's Ride did get some in the North to get ready for the second American Revolution. However, a century and a half after the beginning of the Civil War another Longfellow is rewriting Paul Revere's Ride.
In all fairness, if you could not hear clearly Sarah Palin's poetic recounting of Paul Revere's ride, this is it.
He who warned uh, the British that they weren't gonna be takin' away our arms, uh by ringing those bells, and um, makin' sure as he's riding his horse through town to send those warning shots and bells that we were going to be sure and we were going to be free.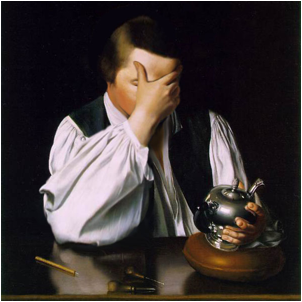 Fortunately, others understood Paul Revere's Ride.
---
This video is a reading of Henry Wadsworth Longfellow's Paul Revere's Ride.
10/26/15
Follow @mountain_and_me