The Blue Panther
And Her Thoughts
There I was surfing the Internet doing research on John Cleese who said, "Nothing will stop you being creative more effectively as the fear of making a mistake." Since I started to teach art history while I was in college, the creative act has always intrigued me. As I scanned through other sites, I happened upon this quote, which was not written by Cleese, "Have faith in your skills, negative thoughts kill. Self-doubt will kill your dreams before others do. Doubt kills more dreams than failure ever will." Suzy Kassem authored that statement.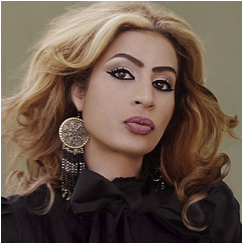 Suzy Kassem is a very busy woman. She is the daughter of two Egyptians-Americans who live in the States. She is a poet, writer, philosopher, and filmmaker. For more information about Ms. Kassem, aka the Blue Panther, go to her website.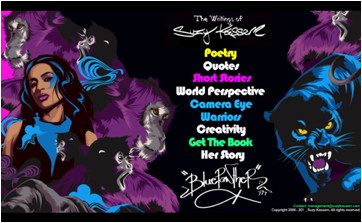 Cleese and Kassem are attempting to revitalize those who are timid and afraid in life. While pondering their thoughts, it reminded me of how Bobby Kennedy's paraphrased George Bernard Shaw, "Some men see things as they are and say, why; I dream things that never were and say, why not." Kennedy's statement has been a signature on all my emails since signatures were first used decades ago.
Each of us, in our own ways, must emulate Cleese, Kassem, and Kennedy in life, if we wish to be productive and improve the world in which we live. Since Kassem was someone about whom I knew nothing, I went to her webpage and spent some time exploring her thoughts. After spending time reading some of her quotes, it seemed like I was reading a modern day version of Ben Franklin. Franklin wrote a great deal about advice that he had, which we consider today famous sayings.
I came upon the one that seemed to parallel Kennedy's dream quote. "A heart without dreams is like a bird without feathers." Kassem spoke about strength with this one regarding humor. "Comedy is a necessity to get through life with the fewest scars. Humor is the best antidote to help relieve all struggles." She also wrote about knowledge being the true strength and not merely muscle. "The man armed with knowledge has a better chance of survival than the man who is simply the fittest. Knowledge is the true strength. Muscle is where the myth is."
06/26/15
Follow @mountain_and_me