Talking with Vincent
About Life and Art
I was wrapping Christmas gifts for my family. Well, actually, all my children and adult granddaughter want money each year. The only real gift that they get are Li Bien Christmas tree ornaments, which I had to wrap. However, Jack, who is five and Owen, who is three are the only ones that get gifts other than money. This past Christmas, they each got more fossils for their collection, a kata, a famous painting, along with their Li Bien ornament.
Therefore, early one morning just prior to Christmas I am wrapping their gifts to take them down to Indy. I was wrapping Owen's painting by Vincent van Gogh, Bedroom in Arles when I heard another object in my home talking to me. I turned around and looked at my bookshelf where Don Quixote's picture had spoken to me a couple of months ago.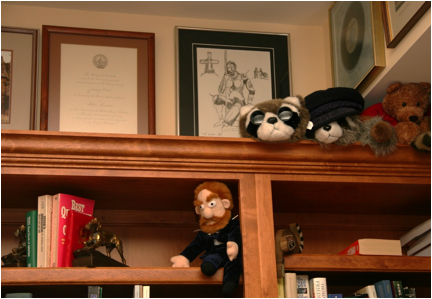 For a moment, I thought that perhaps my pen and ink drawing of Don Quixote was again wanting to chat with me. However, then the voice came again.
"So, Owen is getting another one of my paintings. I painted that one at Arles in 1888; I called it, Bedroom in Arles. Owen has another painting of mine in his bedroom, which is called The Drawbridge at Arles with Women Washing."
I replied that each of the boys have what they considered their favorite paints. Owen certainly likes your painting. Jack's favorite is Marc Chagall's, I and the Village. However, he also really likes, Claude Monet's, Garden at Sainte-Adresse.
Then van Gogh said, "I love paintings both mine and others, but why are your two grandsons into art? I know about you were a teaching assistant while still in college and helped Louie Palmer teach art history in your senior year...to college students. You have also taught art history in the past couple decades, but, here again, the students were in college. Jack is five and Owen is three."
I told van Gogh about Jack asking what I was doing on my laptop. I told Jack that I was teaching an art history class. At that time, he was three. I explained to Jack that artists like to paint pictures just like he does. Owen came along and also wanted to know about art history. His favorite painting is The Drawbridge at Arles with Women Washing.
Then van Gogh said, "Can you get me down from your bookcase? Also, what should I call you. You can call me, Vincent?"
I told him that I'd call him, Vincent, and he could call me, Al. Then I brought him down to my desk where we chatted.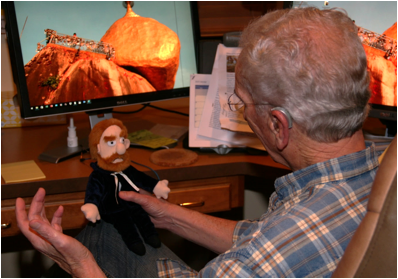 There we sat for over an hour discussing things artistic and things personal. I asked him to tell me more about himself. What wouldn't I known know about him from teaching art history?
"Well, you know that I am a Dutch post-impressionist. I have painted many paintings over a short period of time. I've painted nearly 900 oil paintings and over 1,300 watercolors not to mention all the other sketches and primarily drawings."
I admitted that I had always thought that his oil paintings far outnumbered the watercolors. I told him about being at the Art Institute in Chicago to see van Gogh and Gauguin. I mentioned seeing one of my favorite paintings of his, Starry Night. I was amazed with how thick the oil paint was. He didn't pick up on the thickness of paint issue; he just continued.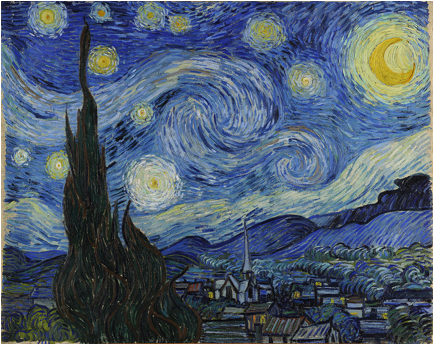 "I wanted to be a pastor and not a painter. However, I was attempting to help some people in a small community in a coal mining part of Belgium. It was there that I painted The Potato Eaters, which was my first real attempt at painting. Surely, you know that painting."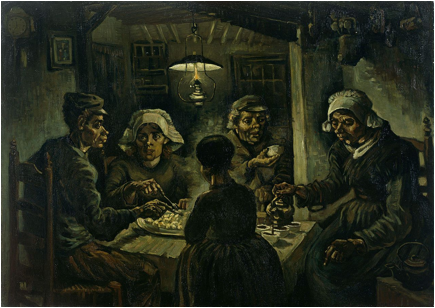 I replied that he was correct, but I added that Jack and Owen can identify it also, which seemed to impress him. I told him that I knew that he moved to Paris in 1886, which got him into understanding impressionism. However, I asked about Arles, in part, because many of his paintings, including Owen's two pair of paintings, Bedroom in Arles and The Drawbridge at Arles with Women Washing were painted there.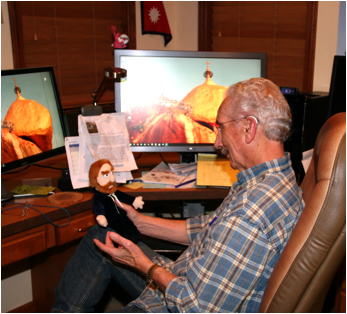 Vincent replied, "Arles is on the coast and lighting is much brighter than up north in say Paris. My painting from 1888 to 1890 was much brighter."
I didn't mention that all of his paintings are brighter than The Potato Eaters. Then, in an attempt to impress Vincent, I told Vincent that I had mentioned to Jack and Owen about William Turner's Hannibal Crossing the Alps. I told them that Hannibal had to cross the Rhône on his way to the Alps. Jack's retort was that you painted another Starry Night called Starry Night Over the Rhône. Jack knew that when he was four.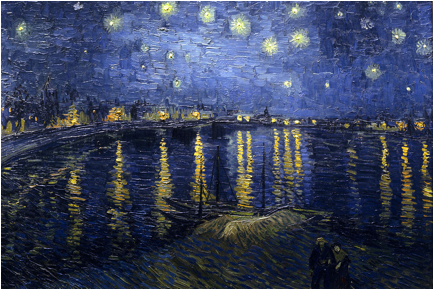 Vincent said, "I need to meet Jack and Owen. We could talk long into the evening about famous painters and paintings. There are many adults that cannot rival them and their knowledge of art history."
I replied that Jack was not willing to accept that I have talked to objects around my home. I told him about the Tibetan cabinet in the China Room. He informed me that the cabinet didn't have a mouth.
"Well, perhaps after reading this essay, he might believe many of the objects in your home do talk. Let me know. Maybe Owen will help him. I also have a younger brother. Theo was his name; he helped me throughout my life."
I than felt comfortable about talking to Vincent about his ear. It seemed that he had a detachable ear prosthesis, which I could take off.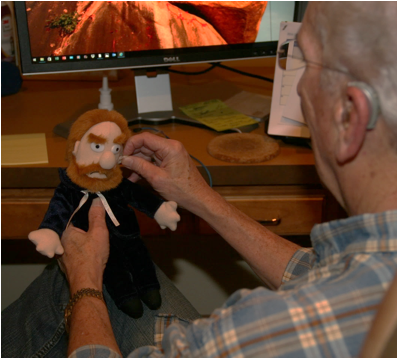 Vincent replied to my question by prefacing that we both have had ear problems. Then he adds, "I know that you fell off a ladder. However, Paul Gauguin had been living with me while we painted. I knew that he was soon to leave, which upset me. So I cut off my ear. It seemed at the time a symbol of loss. I was about to lose a friend so I cut off my ear. Looking back on my logic, it doesn't seem logical at all."
I replied that I knew about the ear situation, but why did you take it to a prostitute?
Vincent replied, "Well, Gauguin and I used to visit a house of ill-repute at Maison de Tolerance, No. 1. Back then we called it a brothel. So I went there with my ear wrapped up and gave it to a friend of mine by the name of Rachel. I told her, "Keep this object like a treasure."
I nodded that I knew that, but he hadn't answered why. So, I asked again.
Vincent hesitated for a bit and finally said, "Perhaps, my ear was my only real treasure."
I questioned Vincent's comment because of his great treasure trove of paintings.
Vincent addressed my comment. "Al, you know that I only sold one of my paintings during my life. Therefore, my ear might have been a treasure...to me. I have watched you write about Randy Pausch's Last Lecture many times. You have benefitted from that lecture. Maybe I would have benefitted had I watched it years ago."
I agreed, but added that many millions of people have benefitted from his paintings including Jack and Owen.
---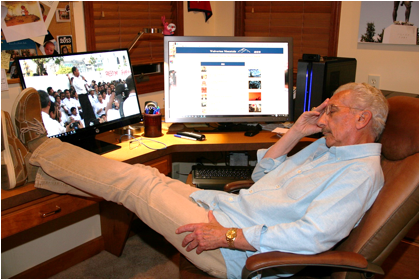 Visit the My Hauntings page to read more about this topic.
---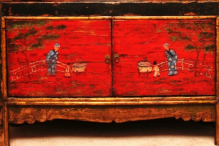 Visit the Talking with Objects page to read more about this topic.
---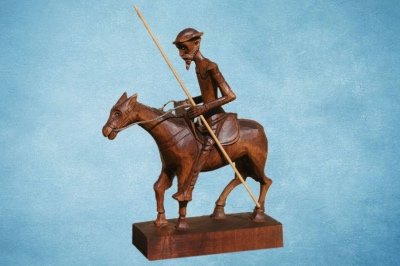 Visit the "Don Quixote" page to read more about this topic.
01/27/16
Follow @mountain_and_me