A Shopping Spree
With My Three Granddaughters
One of my many moments of happiness while in Myanmar was taking my three granddaughters, Ti Ti, Snow, and Fatty, on a shopping spree. I had told them that I had met Bo Bo Gyi, ဘိုးဘိုးကြီး, which means great grandfather, while he was visiting the States. He was an alchemist and a nice old guy according to Buddhist legend.
I explained to the girls that Bo Gyi gave me some money to go on a shopping spree with them. Ti Ti is 13 and went along with my storyline. However, Snow and Fatty either accepted my explanation or were just happy to go shopping regardless. Either way, the younger girls quickly picked out some clothes and dolls that they liked.
I was delighted. Within a half an hour, I was finished with two-thirds of the shopping spree. Then the task was to have Ti Ti do the same. Man, I was on a roll. However, my exuberance was dulled when I asked Ti Ti what she wanted to get. Ti Ti's first response was that she didn't need anything. That seemed like a game-stopper.
I tried again. I politely reminded her that Bo Bo Gyi told me to take them on this shopping spree. So, off we went in a large department store looking for some clothes for Ti Ti. We happened to pass a jeans store. I inquired about jeans. She didn't need any jeans, because she had a pair. Then I suggested a dress. We went into a dozen dress shops over the next hour as she looked for dresses. Nevertheless, my problem moved to picking out a dress. I felt like I had moved forward one step and then back two steps. As the hour moved toward two hours, I saw dozens and dozens of dresses as Ti Ti looked.
Ti Ti was tiring of looking at dresses. She proposed a suggestion. She wanted me to pick a dress for her. I rolled my eyes. Within two weeks, I would be 75 years old, and I was going to pick a dress for a teenager? Ti Ti's retort was, "You pick it out. In that way, I will remember you when I wear it." I got what she meant, but a grandfather picking out clothes for a teenager in another country where I had no idea about what was in and what wasn't in style. That was a no-starter also.
Her parents were in the department store. Her father, Ko Ko took the younger girls and walked around the store, while Moh Moh assisted me. Moh Moh narrowed down the dresses to a handful. After another half hour, Ti Ti decided to the relief of all three of us.
Then off Ti Ti, Moh Moh, and I went to find Ko Ko, Snow, and Fatty. Then the haunting came to me. I emotionally got Ti Ti's comment about me picking her dress out and remembering me. Fortunately, Ko Ko and the two younger girls weren't waiting for us yet. I told Ti Ti and Moh Moh that I forgot something and off I ran up the escalator to a shop where Ti Ti and I had spent time. I noticed that Ti Ti causally looked through some scarves, which are apparently a big deal for those who live in Myanmar.
Upon my return to the store, my attention was drawn to a gray scarf with some blue and yellow mixed into it. I liked it. The gray could remind Ti Ti of her old grandfather and the blue and yellow were my favorite colors. I paid for the scarf but didn't want to return to Moh Moh and Ti Ti carrying a bag. I told the salesperson to put the bag into my backpack. Then off I went back to wait for Ko Ko, Snow, and Fatty to show up. I told Ti Ti that I couldn't find what I was looking for.
Later that day back at her home, I told Ti Ti that I had a confession to make. I should have been more understanding of her plea for me to pick out something. Ti Ti understood my comment. Then I got into my backpack and got the bag with the scarf out. I'm not sure who was happier Ti Ti or me.
---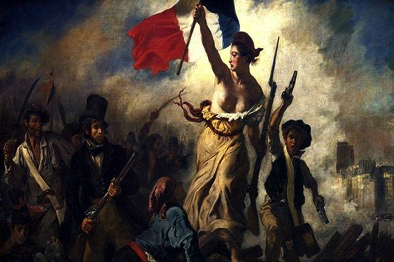 Visit the Best and Worst of Times page to read more about this topic.
---

Visit the Burma Independence page to read more about this topic.
---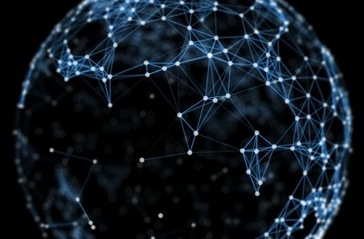 Visit the Connecting the Dots page to read more about this topic.
---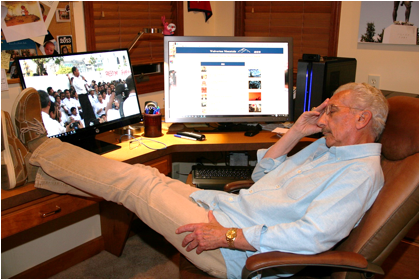 Visit the My Hauntings page to read more about this topic.
02/02/18
Follow @mountain_and_me