Learning from My Mentor
A Knight-Errant On His Deathbed
I have written many articles about what I have learned from my many mentors. This essay is about Don Quixote of La Mancha.
One of the problems with Don Quixote is that we often view him as active in his various quests while joisting with windmills of life. However, more critically important is the reality that he often failed to achieve his dreams. Nevertheless, he did not quit. He rode on in life. Intriguingly, when on his deathbed, he got up and attempted to continue his quests.
In spite of the struggles, failures, and rejections, Don Quixote persisted in fighting the good fight in life. Interestingly, Teddy Roosevelt, another of my mentors, had the same drive and determination, in spite of setbacks. The Man in the Arena is but a single paragraph of a speech that Roosevelt gave at the Sorbonne in 1910.
It is not the critic who counts; not the man who points out how the strong man stumbles, or where the doer of deeds could have done them better. The credit belongs to the man who is actually in the arena, whose face is marred by dust and sweat and blood; who strives valiantly; who errs, who comes short again and again, because there is no effort without error and shortcoming; but who does actually strive to do the deeds; who knows great enthusiasms, the great devotions; who spends himself in a worthy cause; who at the best knows in the end the triumph of high achievement, and who at the worst, if he fails, at least fails while daring greatly, so that his place shall never be with those cold and timid souls who neither know victory nor defeat.
Both Don Quixote and Teddy Roosevelt fought the good fight while daring greatly. Therein lies a critical lesson that I learned. Life will not be spent enjoying some utopian paradise. In fact, Samuel Coleridge wrote about his utopian experience in his famous poem, Kubla Khan.
In Xanadu did Kubla Khan
A stately pleasure-dome decree :
Where Alph, the sacred river, ran
Through caverns measureless to man
Down to a sunless sea.

However, Coleridge wrote Kubla Khan while using opium. As the story goes, Coleridge wrote several stanzas of his poem while in a dream-like euphoric feeling due to opium, which was mixed with alcohol. This mixture is often called laudanum.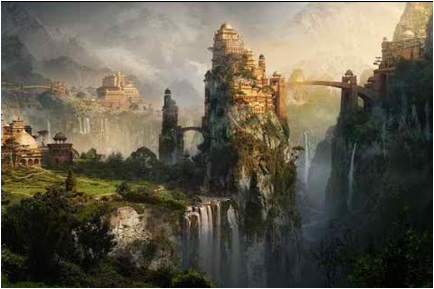 However, while Coleridge was in his euphoric writing state, Wordsworth came to Coleridge's home and knocked on the door, resulting in bringing Coleridge back to reality. When Coleridge returned to his poem, he was not able to finish it. The actual title of his poem is Kubla Khan or A Vision in a Dream: A Fragment, indicating in the title that he never completed Kubla Khan.
Either we become druggies, or we follow in the steps of Don Quixote and Teddy Roosevelt. We need to go out and joist with the windmills of our lives. In the process, there is a transformative experience, which produced for me a strange dichotomy. Allow me to explain what I have experienced.
I have a long list of quests at which I have failed to achieve. However, having done the dance has awakened me to the reality that I must be out there joisting with the windmills in life if I want to succeed in some of my goals. I won't achieve all my goals or desires. Nonetheless, I won't achieve any of them unless I fight the good fight and dare boldly. Doing the dance applies to medical issues that I have had with prostate cancer or traumatic brain injury. However, the dance can be personal deaths of not achieving my individual goals.
If Don Quixote could get up from his deathbed and attempt to dream the impossible dream, I can go out into my world and joist with my various windmills. When I finally end up on my deathbed, I will go out as did Don Quixote. Shakespeare wrote in Julius Caesar,
Cowards die many times before their deaths;
The valiant never taste of death but once.
Dancing with death truly frees one to live at a much deeper level than before. I have written about this transformation within me many times. I am more alive than I was back in the 60s during the civil rights movement.
Even though I won't have succeeded in all of my endeavors or quests, but, as Roosevelt said in Man in the Area, I will not be like "those cold and timid souls who neither know victory nor defeat."
---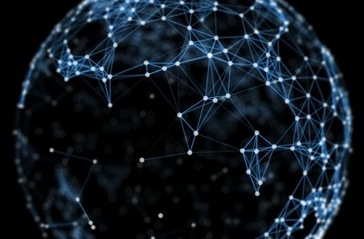 Visit the Connecting the Dots page to read more about this topic.
---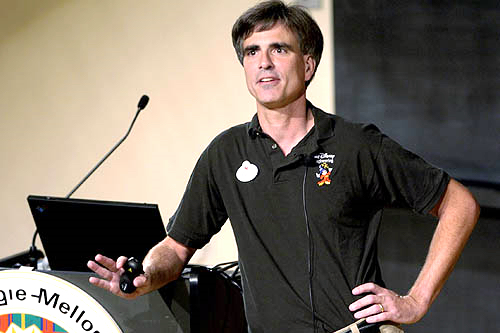 Visit the The Last Lecture page to read more about this topic.
---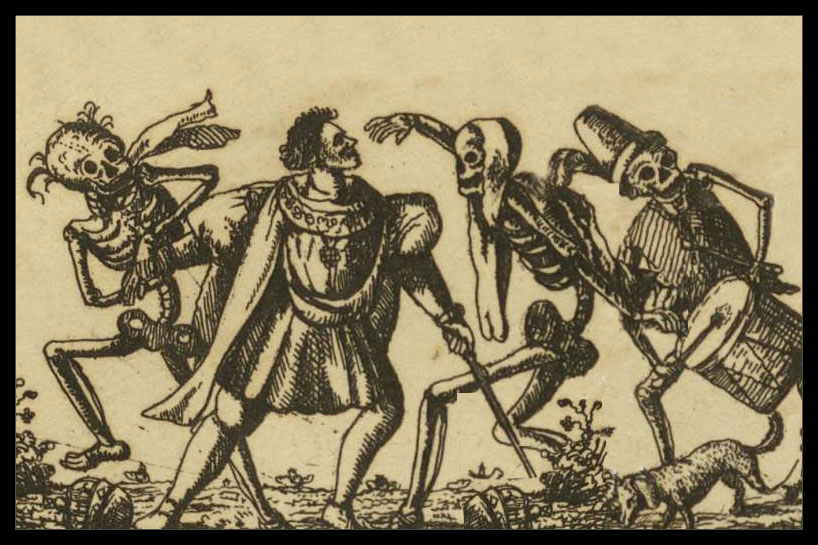 Visit the Dancing with Death page to read more about this topic.
---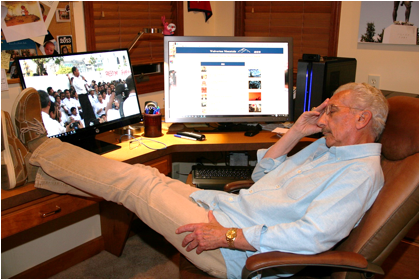 Visit the My Hauntings page to read more about this topic.
---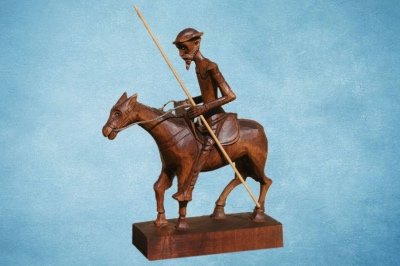 Visit the "Don Quixote" page to read more about this topic.
---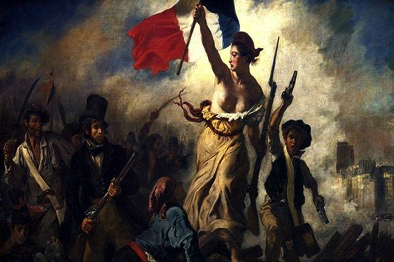 Visit the Best and Worst of Times page to read more about this topic.
03/28/16
Follow @mountain_and_me