Last Words
Or Don Quixote's Joists with Windmills
I'm 73 years old and am still teaching. I love teaching and spend a great deal of time teaching in addition to researching items on the Internet. In one of my classes, I have used Henry Ward Beecher's last words as he died. Beecher, one of the great abolitionists of the 19th century, said, "Now comes the mystery!"
Beecher's comment is enlightening. We can't really know what happens after death. Having danced with death twice already, I am interested in Beecher's comment personally. Additionally, I have collected a list of other people who were on death's door and what they uttered. For example, Lady Nancy Astor, who was the first woman MP of Great Britain, had a funny comment.
Lady Astor asked, "Am I dying or is this my birthday?"
Another person was Steve Jobs who died of pancreatic cancer.
Steve Jobs said, "Oh wow. Oh wow. Oh wow" when he died.
Harriet Tubman died with her family around her bedside.
Her last words were singing, "Swing low, sweet chariot."
Finally, Malcolm X was shot and killed in 1965.
Malcom X said, "Hold it! Hold it! Let's cool it! Let's be cool, brothers!"
Interestingly, what a person's last words were can often be very telling about what was important to the person in life. That is the backstory.
Last month, I was working around my home especially painting and generally redecorating things. Since I consider myself a 21st century Don Quixote, I follow my mentor's drive, "I come in a world of iron...to make a world of gold." The man of La Mancha was driven to improve the world in which he lived. He said, "Sanity may be madness but the maddest of all is to see life as it is and not as it should be." You might laugh, but I got his message, especially since I have done the dance twice already. I am driven to make things better.
One of my many projects, or what Don Quixote called windmills, was painting my home's brick façade with two coats of clear polyurethane semi-gloss. That painting project was my way of turning iron into gold. Well, at least, it allowed me to turn dull bricks into shinny bright bricks.
There I was standing on an extension ladder painting when Maureen, a neighbor, came past walking her dogs. She couldn't believe that I was painting the second floor bricks over my garage. Maureen was clearly stressed out. She knew that several years ago I had fallen off a ladder and spent the next two months in hospitals recovering from a subdural hematoma, also known as a traumatic brain injury. Back then, I had fallen from half the height that I was painting today. Maureen pointed out that I had nearly killed myself then, and I should get down, which I did reluctantly.
Nonetheless, like my mentor, Don Quixote, I didn't quit joisting with that windmill. While I wasn't fearful of the height of the ladder, I was worried that the ladder might move as did the ladder prior to my first fall. Therefore, off I road like Don Quixote, and I went to another neighbor and friend, Chuck.
I asked him just to hold the ladder while I climbed up to paint the bricks at the peak of the roof. There I was painting away while talking to Chuck about appreciating his help. His response was that helping is what neighbors do. He didn't want to have me falling again.
Therefore, my retort to Chuck was, "Chuck, then do me a favor. If I fall and kill myself, remember my last words. He always was willing to help and promised me that he would. Then I told him my last words. It was a simple sentence containing a simple statement containing 4-words. However, only Chuck knows my last words. Since I plan to outlive George Burns, I have 26½ more years before Chuck can tell the world my immortal last words. No one knows what my last words are. In reality, only one other person could guess what they were.
Finally, one windmill down. This is what my garage looks like the next day after drying.
Impressed? I can't gloat over my Michelangelo-esque masterpiece. There were other windmills with which I needed to joist. After I rearranged my garage, I painted a much safer windmill, my garage floor. I rolled a coat of beige paint on the floor and then blue speckles were added since blue and gold are my favorite colors. Okay, beige isn't gold, but it is close.
By the time I completed the garage windmill successfully, Chuck and Steve were back. I had borrowed Steve's ladder for the brick painting windmill. There I was painting my dock. Chuck and Steve acted just like Maureen had when painting my bricks. They were concerned about my drowning if a riptide occurred, which would knock me off the dock and take me out into the middle of the vast lake on which I live.
Then Chuck asked, "What about your last words if you drown? Do the same last words still apply?" I had to explain to Chuck that I see myself as Don Quixote, and I am willing to march into hell for a heavenly cause...which includes painting my dock. Again, as Steve takes a picture, Chuck promised to tell the world my last words if I drowned due to the riptide.
This is the dock the day after drying. I didn't have the time to dwell on the dock, I had my pair of Adirondack chairs to paint. I've had this set of chairs for over a dozen years looking out upon the lake, which have been bleached out due to the weather and the sun.
They turned out pretty well considering the faded look prior to my Don Quixote-esque joisting with my Adirondack chairs. I am haunted by my drive to emulate my mentor, the Man of La Mancha.
In an attempt to follow my mentor arduously, I scheduled my joisting with windmills to be completed by June 9. In addition to the painting windmills, I had other personal windmills with which to joist by then. They too were finished on the 9th.
However, one additional thing had to be done on the 9th. I had to return for an annual blood test for prostate cancer. Nearly a decade ago, I had my prostate removed at the University of Chicago Hospital. However, the cancer had gotten outside the prostate. This necessitated returning every six months to check my prostate-specific antigen (PSA). It was only a matter of time before my PSA rose again. Within a couple of years, I returned for hormone therapy followed by radiation while still taking the hormone medication. After completing that treatment, I had to return every six months for the U. of Chicago to check my PSA, which had been clean for four and a half years. I had to return to Chicago on the 9th for my tenth PSA screening since the radiation and hormone treatment.
However, the 9th was my day with Jack and Owen, who are my preschool grandchildren. I called my local internist's office and spoke with Carol, his nurse, who I have known for decades. In fact, she is the greatest and most caring nurse. Carol told me that I could have my blood drawn at their office prior to driving to Indy, which I did early that morning. Then Carol sent the results to the University of Chicago.
Upon my return from seeing Jack and Owen, I had a message on my phone from Carol. She took the time out to call me with my test results even though could retrieve them from the clinic's webpage. Carol's calling me was well beyond the pale. She personally wanted me to know that the test results were negative. Essentially, I am beginning my 6th year cancer free. Even though I have written many articles about being cancer free prior to the test, it still haunted me. Yesterday ended the haunting for a while...like until next year.
Do you want proof? This is my living room.
This is my bedroom.
This is my closet with all ironed shirts.
This is the master bathroom. Talk about neat and tidy....
This is the kitchen.
This is the guest bedroom, which is called the China Room.
This is my office...which rarely has ever looked so immaculate.
This is the family room.
I have begun my new life neat and clean. Check with me in six months and see how my house looks then. However, in the meantime, it is looking good.
---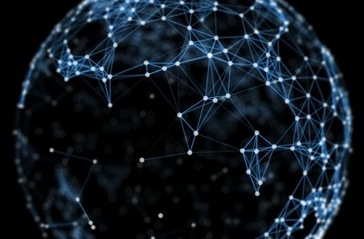 Visit the Connecting the Dots page to read more about this topic.
---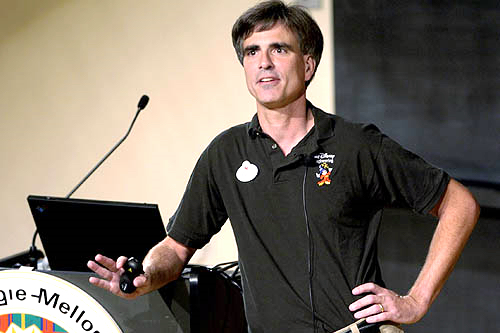 Visit the The Last Lecture page to read more about this topic.
---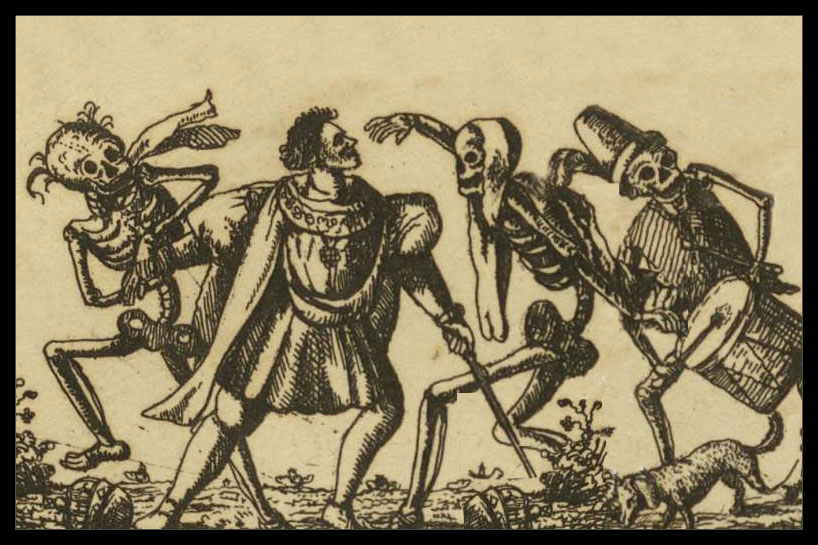 Visit the Dancing with Death page to read more about this topic.
---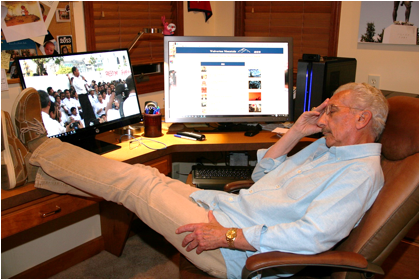 Visit the My Hauntings page to read more about this topic.
---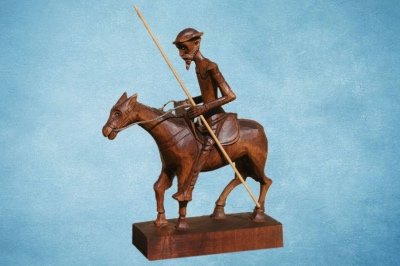 Visit the "Don Quixote" page to read more about this topic.
07/04/16
Follow @mountain_and_me