Jack, Owen, and Their Cars
They Are Off To the Races
There I was attempting to explain the differences in my childhood and Jack and Owen's childhood. Back when I was five years of age, my family had one car. Jack and Owen cannot believe that my parents did not have two full-sized cars like theirs.
Last year while Jack and Owen were visiting, Jack and I went out to survey the subdivision garage sale. It was like going Christmas shopping in the spring. We spent a great deal of time checking out nearly every sale on the street. Looking at all the garage sales is one thing, but doing so with their papa is another. After much searching and deciding, we returned home with two battery-operated cars, a large wooden truck that you could ride, and some lesser treasures. Then I told Jack that the red Jeep would go to Indy and the yellow Corvette would remain in Crown Point.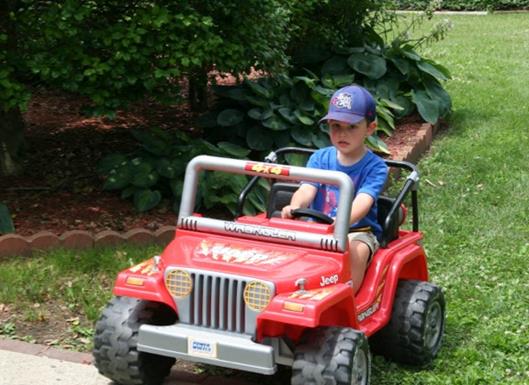 This is Jack when he was four years old.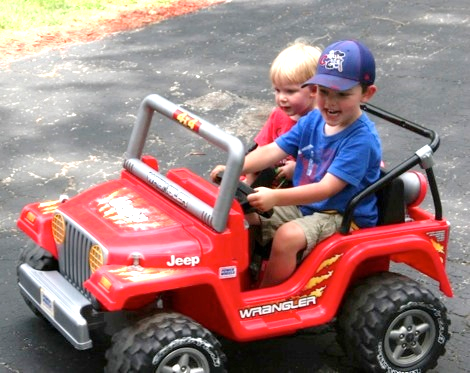 It took Jack less than sixty seconds to master driving. Then we determined that he could drive Owen around who was two. It impressed Owen about how good his big brother could drive.
Since last year's garage sale, Jack has known that the Corvette was in Papa's garage.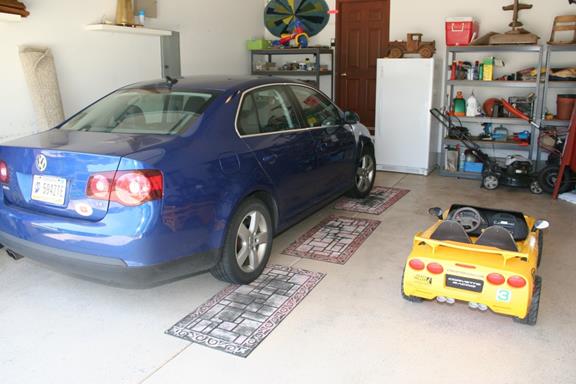 For the past year, Jack has mastered driving his Jeep in Indy. In fact, I suggested that he could be the pace car in the Indianapolis 500. Then I thought that a Jeep in the Indy 500 was a bit anachronistic. Therefore, I told him that when the weather warmed-up, I would bring the Corvette to Indy. He could give the Jeep to Owen, and he could drive the Corvette. You can imagine the delight when I brought down the Corvette.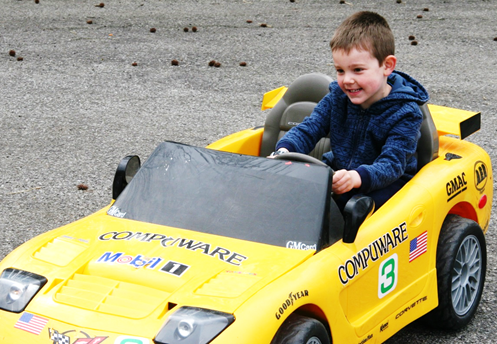 There is a kid that is excited about his yellow Corvette.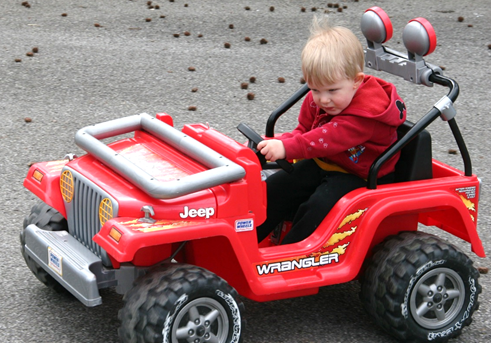 And Owen is excited by his red Jeep.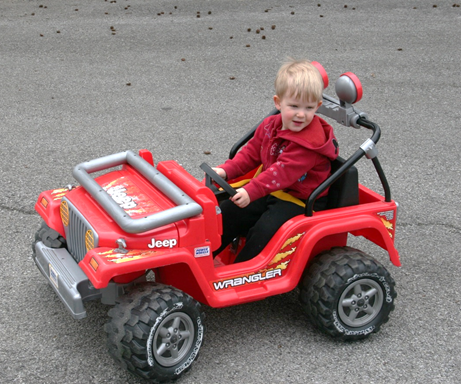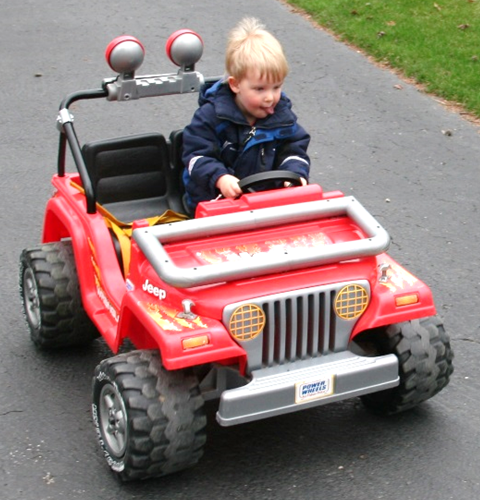 "I love this Jeep."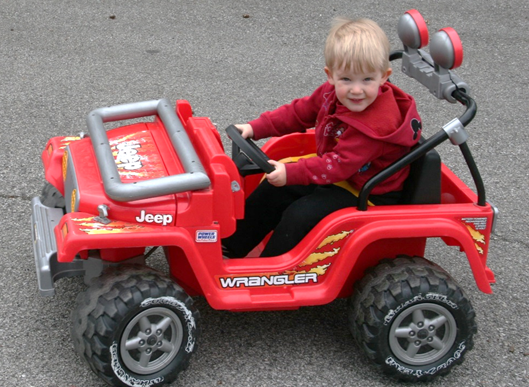 Owen thinks this is pretty cool.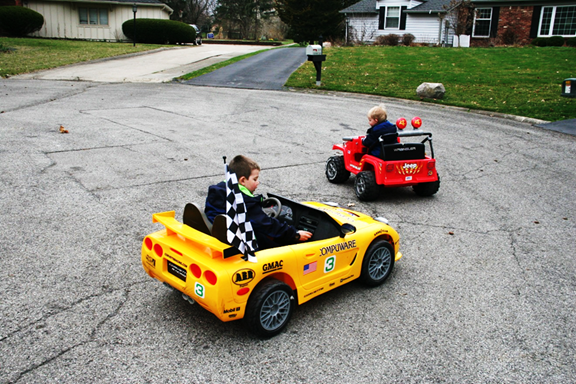 Jack wants to be the pace car in the Indy 500.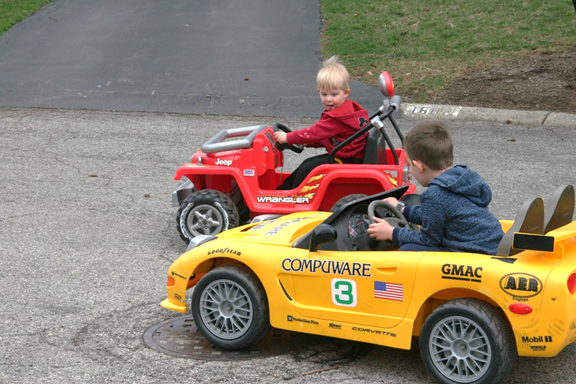 Then they started to drive as if they were in the Indy 500.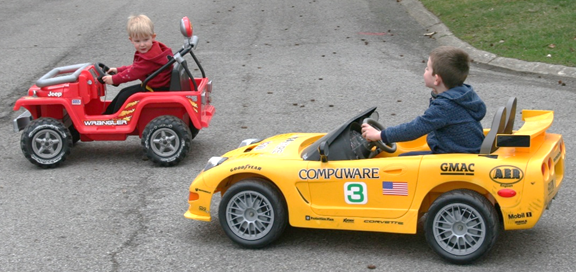 And the race is on....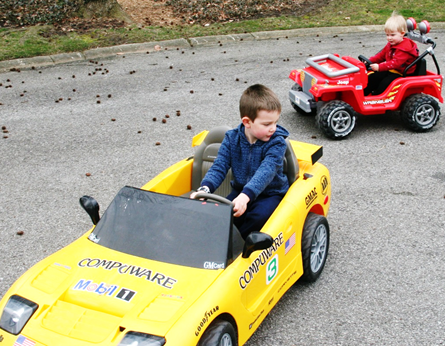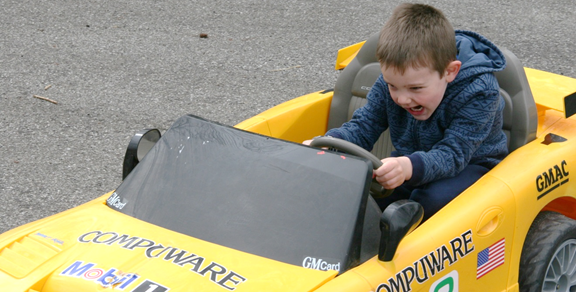 This is called determination.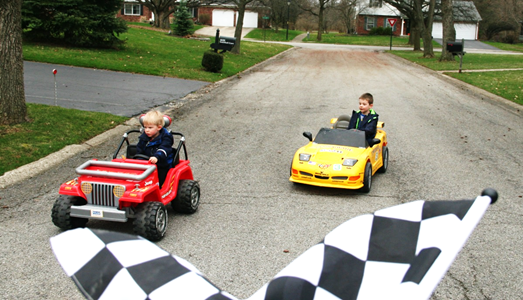 05/27/15
Follow @mountain_and_me