Don McLean Teaching:
Teach by Example
There are two songs that remind me of tremulousness and the challenges of the 60s: We Shall Overcome and American Pie. The first addressed the need change in America having to do with civil rights and the other talked about all the unrest during that decade. As I near the end of my adult life, I look back to the beginning of my adult life.
What I find is that the 60s was the greatest period of both the positive and the negative responses to life. Much of the negativity came as a result of that generation telling our parents' generation that positive social change needed to occur and quickly. They were not used to the notion of equality, and, as the 60s continued on, often things seemed to unwind. Indeed, it was the best and worst of times.
Joan Baez held much of the civil rights movement together musically especially with We Shall Overcome . I have written about this before. Back then in the 60s, we all knew that overt racism would soon end, because we would demonstrate until it did. Washington would be the place to change the days of segregation would soon end with new legislation. The two most important acts of Congress were the Civil Rights Act of 1964 and the Voting Rights Act of 1965. We all knew that it would cost in time and lives, but the outcome was not in question. And that outcome would be much sooner than later. We did overcome...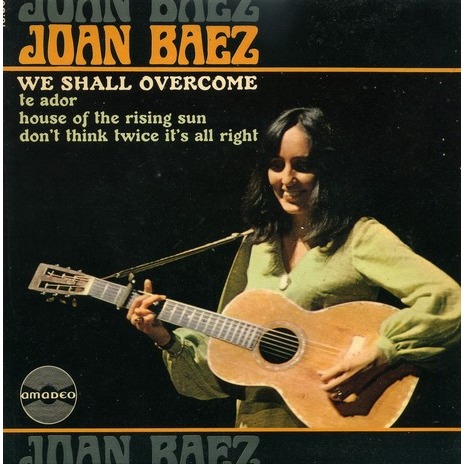 The other song was American Pie. Don McLean addressed that decade quite well and giving us reasons and explanations for the problems facing especially the younger generation in college and grad school. McLean held us together with explaining our times...both the positive and the negative occurrences of that decade.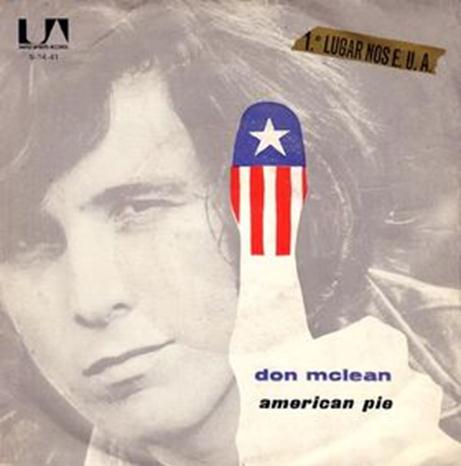 It was my generation that came into their adulthood with songwriters and singers that reflected upon the times and giving us a rallying point to protest and advance. We were better for both Baez and McLean along with many others who guided an entire generation during the 60s. We benefitted from teachers who made it possible to learn through their lyrical lessons of life.
Now, jump a half century to the present. I have spent many hours teaching a toddler and now his brother about art. When Jack and I moved from Turner and Chagall to Monet and van Gogh, I have printed photos off the Internet for Jack and explained each of the paintings to Jack. While I and the Village still interests Jack, he loves to name over a dozen van Gogh's paintings.
In addition to the photos kept in his art history notebook, I use Don McLean's song Vincent to show Jack even more of van Gogh.
It will not be long before I teach him the lyrics. While I love Vincent because of teaching art history a half century ago and teaching it now to Jack and Owen, McLean's singing of American Pie is also a teaching tool for all of us in 2014.
Don McLean can teach us in this generation more than merely about another generation's issues. It is a critical lesson. Watch this video. Tell me what he also teaching those who are willing to learn.
McLean is a great teacher. If you missed his teaching event, go to 2:20, which is about a third into American Pie. He does two critically important instructions that we all need to learn.
While playing American Pie, McLean replaces a broken string on his guitar and continue to sing. That teaching event teaches us to face and deal with problems. Don't stand around complaining about broken strings or whatever. Fix it and continue on.
The second thing is related to the first. McLean is prepared to fix a broken string and is prepared to continue his singing. He know both how to replace a string, and he knew the song so that he could fix the string and continue singing simultaneously.
What McLean did from 2:20 for another minute was to prove to all of us while many of us missed the learning experience that he was capable of doing what was necessary to function in his world. While watching him singing, we learned that he was not merely a vocal façade. That is a learning that we need to apply to our lives.
I am reminded of what Confucius said two and a half millennia ago, "Choose a job you love, and you will never have to work a day in your life." That is certainly true of Joan Baez and Don McLean and can be for each of us.
---
Meaning of American Pie:
This is a link for a detail diagnosis of the meaning of American Pie.
---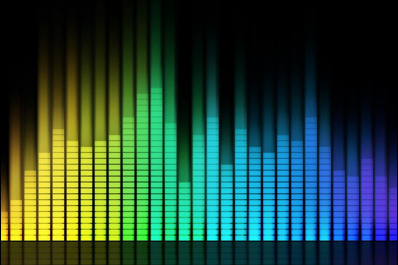 Visit the Music I Love and Why page to read more about this topic.
03/30/14
Follow @mountain_and_me