Career Opportunity...
Being a Gladiator
I am beginning to understand the reality of life. After many decades of living life, I see the picture more clearly than I did when I thought that I understood the world. Trust me. This transformation is a wondrous experience.
In past essays, I have mentioned having to memorize hundreds of lines of poetry or prose while in high school. I hated that task until I left high school. After that, it became the best thing that happened to me during those four years in high school. In fact, I visited one of my English teachers years later, who had retired, and told her just how much I appreciated having to do all the memorization for her and the others.
Teddy Roosevelt wrote some prose that I memorized those many years ago. It was a part of his speech given at the Sorbonne in Paris in 1910. Millions have read this single paragraph, which was part of a very lengthy speech entitled Citizenship in a Republic. I memorized this section, which historians call Man in the Arena.
It is not the critic who counts; not the man who points out how the strong man stumbles, or where the doer of deeds could have done them better. The credit belongs to the man who is actually in the arena, whose face is marred by dust and sweat and blood; who strives valiantly; who errs, who comes short again and again, because there is no effort without error and shortcoming; but who does actually strive to do the deeds; who knows great enthusiasms, the great devotions; who spends himself in a worthy cause; who at the best knows in the end the triumph of high achievement, and who at the worst, if he fails, at least fails while daring greatly, so that his place shall never be with those cold and timid souls who neither know victory nor defeat.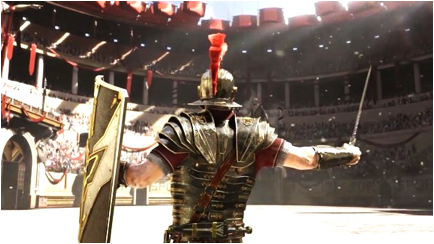 A half century ago, I understood what Roosevelt was saying, or I thought that I did. However, since dancing with death a couple of times and other problems facing me, I truly understand what he was saying. In high school, I merely recited a statement about courage. Today, I feel it in my gut.
Granted, the fear of the unknown is a latent reality but very present in all of our daily lives. For example, medical issues concern us all. I have danced with those issues in the past. Nonetheless, the thing that set Roosevelt and other gladiators apart in life is action. True gladiators do not merely pine away about their troubles; they seize the day. That initiative makes those people grow in stature.
Professor John Keating, who I have cited in other articles, taught his students a similar admonition as Roosevelt's Man in the Arena. Keating used his favorite Latin phrase, Carpe diem, to motivate his students to succeed.
Now, I understand that some of you will merely think that I am just wound-up about this issue, which is true. I am driven. However, it has been a metamorphosis in my life and altered my Weltanschauung greatly. I am different than I was years ago. I have seen the light. It is amazing.
A part of the light that I have seen was because of Randy Pausch. Pausch said, "It's not about how to achieve your dreams. It is about how to lead your life. If you lead your life the right way, the karma will take care of itself. The dreams will come to you." He said that at his Last Lecture. Pausch was speaking eloquently while dying due to pancreatic cancer. He was more alive than anyone in the audience was.
Bobby Kennedy's paraphrased George Bernard Shaw's understanding of life. Kennedy said, "Some men see things as they are and say, why; I dream things that never were and say, why not." I dreamed dreams...thousands of them. However, in the midst of the fear, we need to face the issues and address them. Quit worrying in fear about everything. Go out into your world. Be decisive. Act. Be bold. If you do, your dreams will come knocking at your door.
---
This is an interesting video about this passage, Man in the Arena.
---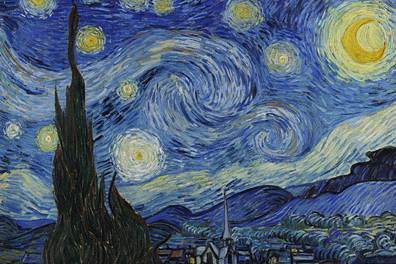 Visit the On Seeing the Light page to read more about this topic.
---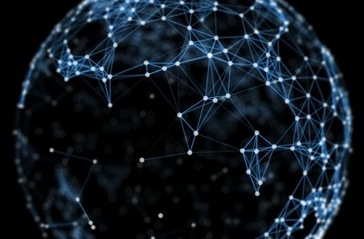 Visit the Connecting the Dots page to read more about this topic.
---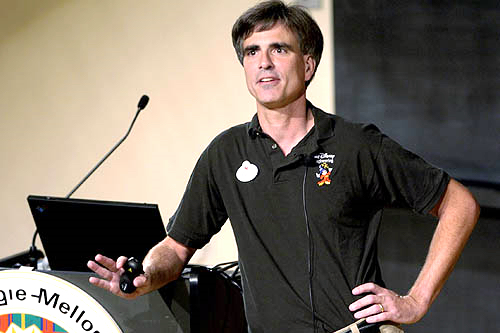 Visit the The Last Lecture page to read more about this topic.
---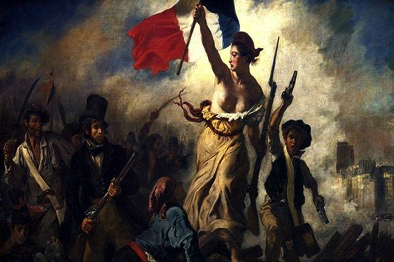 Visit the Best and Worst of Times page to read more about this topic.
06/19/15
Follow @mountain_and_me