A Man with a Mission...
Sinking a German U-boat
There are some similarities between Ernest Hemingway and me. As young children, we loved cats. As I matured, I left cats for dogs.
Hemingway and I both had boats.
Another parallel between Hemingway and me was our love for writing. I read somewhere that when he typed a rough draft that it be would type in triple-space, which allowed ample space to edit his manuscript. My computer resolves that issue for me.
Hemingway had a pugnacious attitude about what others thought about his ability to write. He said, "It's none of their business that you have to learn to write. Let them think you were born that way." In my case, the drive to write was within me but not the talent of a trained writer. I had a friend, Dr. Wendy Olmsted, who taught at the University of Chicago. One day, I mentioned to her that I wanted to write. Wendy's retort to my dream was two-fold: start today and that she would critique my essays each week, which she did for over a half dozen years. I learned a vast treasure trove from that tutoring. My daughter, Kristin, proofs and edits all my writing now.
I am 72 and do not possess either a Pulitzer or Nobel Prize like the one Hemingway received for his novel, The Old Man of the Sea. Nonetheless, my drive to write continues unabated.
Hemingway and I also share a concern for our country. At the beginning of WWII, America lagged behind the number of naval vessels needed to wage war against the Axis Powers. FDR told Americans living near the coastal waters to keep an eye out for enemy ships. Hemingway's interest in protecting Americans is a direct parallel to my concerns about racism, sexism, homophobia, and other social issues. Additionally, I am highly interested in healthcare reform.
Hemingway used his boat, Pilar, to patrol the Caribbean waters in search for German U-boats. Those people, like Hemingway, who were at sea looking for enemy submarines were called the Hooligan Navy.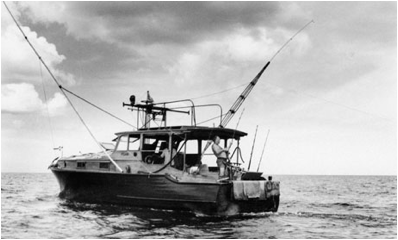 When Hemingway was not fishing and partying, he was on patrol aboard the Pilar. This is a photo taken of Hemingway resting after a lengthy search for some German subs. In addition, if one of the U-boats surfaced, he was prepared to shoot the enemy mariners. He was on patrol for over a year from the summer of 1942 throughout all of 1943. Hemingway had onboard his Thompson machine gun and a box of hand grenades. To most onlookers, Hemingway was like Don Quixote joisting with windmills.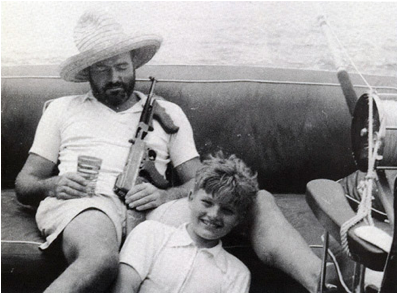 Nonetheless, German U-boats often surfaced around small fishing boats of the Cubans. Since they were on patrols for many months, the U-boats would surface and get fresh fish and other foods from frightened local sailors while the Cuban sailors were catching fish. Therefore, what Hemingway did made sense. There would be no sense in torpedoing a fishing boat. The acquisition of fresh food was certainly worth not sinking old fishing boats, and Hemingway was ready.
Hemingway was on patrol off the coast of Cuba where he lived at the time. I was born on January 20, 1943. All of that year, I attempted to crawl around my world in Merchantville, NJ while Hemingway sailed in search of a sub.
Finally, the other intriguing parallel between Hemingway and me is that his adventures patrolling the waters for German U-boats is much like my writing. Once I focused upon wanting to write and wanting to be good at it, I needed some outside encouragement. So what did I do?
I went to an old woman who was a local palm reader. Correct. I spent $20 a couple decades ago. She read my palm and mentioned some interesting things about me. Then she asked if there was anything in particular that I wanted to know. I asked her whether she saw writing in my future. Her response haunts me to this day. She said, "Yes, you have a future as a writer." Then she paused and added, "You will have a future in writing when your hair turns gray."
Had Hemingway gone to the palmist and asked about adventures on the sea looking for submarines, she would have said, "You have a future in writing about adventures on the sea, but you will have to wait another decade."
Alas, Hemingway did wait a decade and wrote about another sailor, The Old Man of the Sea.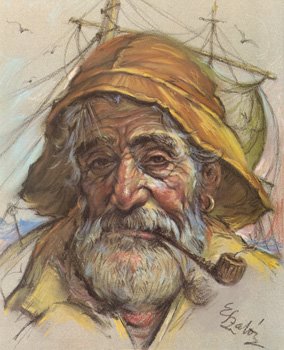 Hemingway tells the tale of Santiago who was an old fisherman in Cuba. Santiago is both old and very unsuccessful at catching anything. Yet, he goes out to sea day after day for nearly three months without catching anything.
Nonetheless, Santiago continues to try. As chance would have it, he hooks a giant marlin but struggles with the fish for two days and nights. Neither the fish nor Santiago will yield to its adversary.
On day three, the battle ends when the old man uses a harpoon to kill the marlin. Santiago ties the fish to the side of the boat and returns to the harbor excited about all the money that his marlin will fetch him. However, the marlin's blood attracts sharks who devour the marlin leaving only the skeletal remains still tied to Santiago's boat.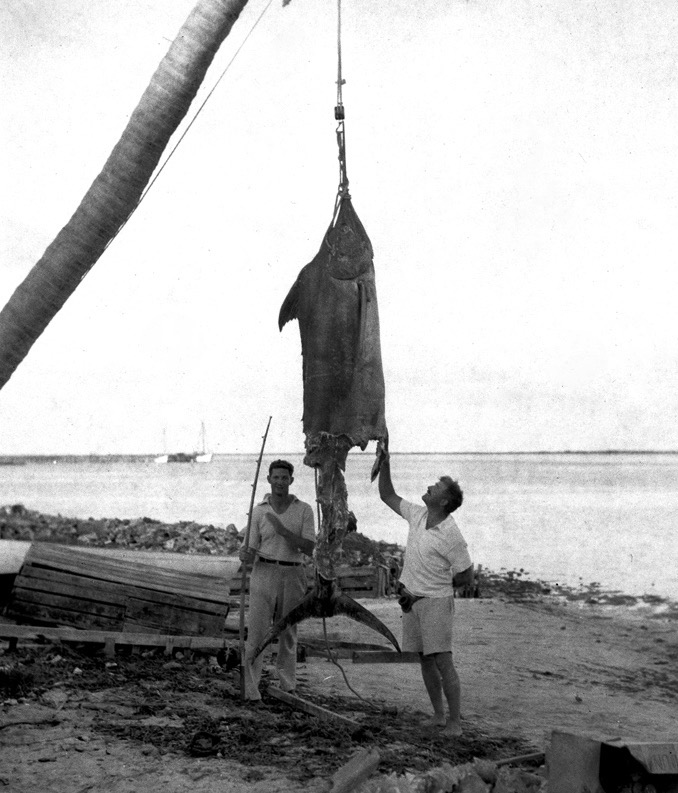 What is as interesting as the story of Santiago is that in many ways, it is an allegory of Hemingway's life not hunting down marlins but his mission to destroy a German U-boat. Santiago worked for three months, came up with nothing other than a skeleton, and a dashed dream. Hemingway worked for over a year attempting to sink a German U-boat, came up with nothing, and a dashed dream.
Therein lies a critical lesson for me. Dream your dreams and fight the good fight. Success is not so much related to the realization of the dream but attempting the seemingly impossible.
Over a half century ago, I had to memorize Theodore Roosevelt's The Man in the Arena, which a single paragraph from a very long speech, which he delivered at the Sorbonne in Paris in 1910.
It is not the critic who counts; not the man who points out how the strong man stumbles, or where the doer of deeds could have done them better. The credit belongs to the man who is actually in the arena, whose face is marred by dust and sweat and blood; who strives valiantly; who errs, who comes short again and again, because there is no effort without error and shortcoming; but who does actually strive to do the deeds; who knows great enthusiasms, the great devotions; who spends himself in a worthy cause; who at the best knows in the end the triumph of high achievement, and who at the worst, if he fails, at least fails while daring greatly, so that his place shall never be with those cold and timid souls who neither know victory nor defeat.
Hemingway said the same thing in a much more condensed form. "There is nothing to writing. All you do is sit down at a typewriter and bleed." I know that feeling of bleeding, but I also know the feeling of joy and excitement of the battle at my computer.
---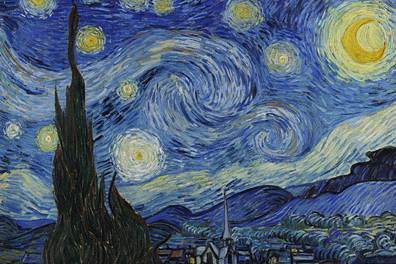 Visit the On Seeing the Light page to read more about this topic.
---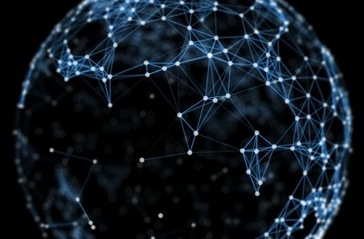 Visit the Connecting the Dots page to read more about this topic.
---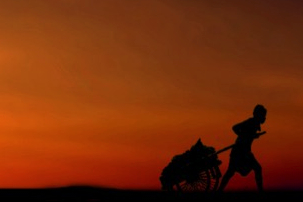 Visit the Darkest Before Dawn page to read more about this topic.
---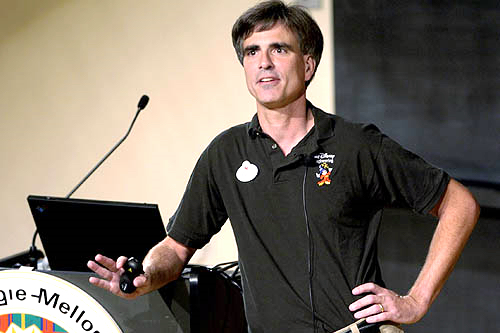 Visit the The Last Lecture page to read more about this topic.
---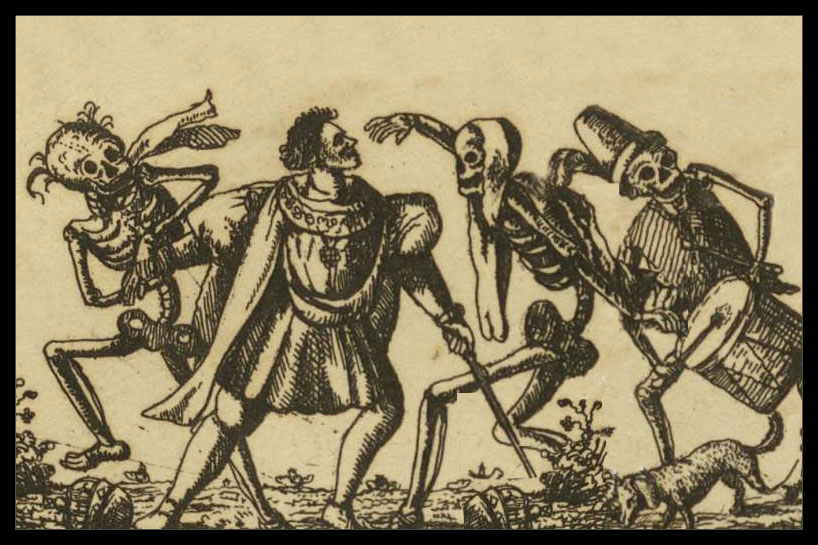 Visit the Dancing with Death page to read more about this topic.
---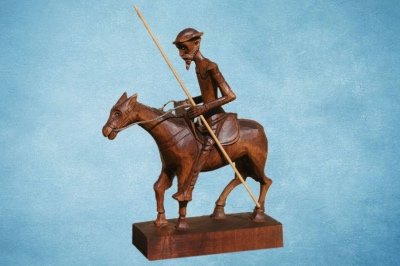 Visit the "Don Quixote" page to read more about this topic.
---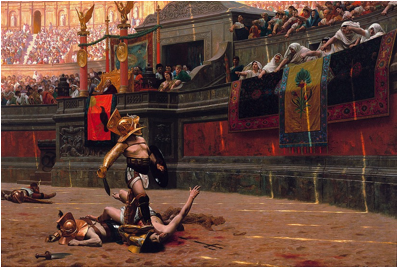 Visit the Man in the Arena page to read more about this topic.
08/12/15
Follow @mountain_and_me