We Are Family
Versus Racism
There I was, in the late 70s, finishing up one of my doctorial classes at McCormick in Chicago. I was attending one of the last classes before writing my paper. There I sat in a dorm room listening to music over the radio late at night while I read and did my assignments for the class the next day. Since the class ran from after breakfast to dinner, I gravitated to more upbeat music, which helped keep me awake in the wee small hours. However, there was one song that I still remember 40-years later. It was We Are Family by a group from Philadelphia called Sister Sledge. That song went Platinum in 1979.
We are family
I got all my sisters with me
We are family
Get up everybody and sing…
We are family
I got all my sisters with me
We are family
Get up everybody and sing
We are family
I got all my sisters with me
We are family
Get up everybody and sing
Everyone can see we're together
As we walk on by
And, and we fly just like birds of a feather
I won't tell no lie
All, all of the people around us they say
Can they be that close
Just let me state for the record
We're giving love in a family dose
We are family
(Yeah, yeah, yeah, ah)
I got all my sisters with me
(I have, I have)
We are family
Get up everybody and sing
(Sing it to me)
We are family
I got all my sisters with me
We are family
Get up everybody and sing
Living life is fun and we've just begun
To get our share of this world's delights
High, high hopes we have for the future
And our goal's in sight
We, no we don't get depressed
Here's what we call our golden rule
Have faith in you and the things you do
You won't go wrong, oh-no
This is our family Jewel
We are family
(Yeah, yeah, sing it to me)
I got all my sisters with me
We are family
(Oh I can hear you now)
Get up everybody and sing
We are family
I got all my sisters with me
We are family
(Get up, get up now)
Get up everybody and sing
We are family
I got all my sisters with me
We are family
Get up everybody and sing
We are family
We are family. Interestingly, my paper was on the issue of family and what constitutes being a family. The true definition of family goes far beyond the nuclear or extended family. Anthropologists have traced all human origins to Africa. Actually, humans emerged from the general area of what is called Kenya today. Over a couple hundred thousand years ago, our forbearers began to move within Africa. Over time, they immigrated out of Africa to Europe, the Middle East, Asia, and the rest of the world.
In reality, there aren't various races of people. We are all from the same race, since we all came out of Africa. When people in any part of the world oppressed another group due to what they call racial issues, it merely reflects external changes within the human race, for example, skin color changes due to where the people had immigrated. In Africa, locals need more pigmentation in the skin due to getting direct sunlight. In Scandinavia, there is less direct light. Therefore, the skin needs far less pigmentation. That allows those, in places like Norway, to get more vitamin D from the Sun. Nevertheless, Scandinavians and everyone else in the world came from Africa. There is only one race. Therefore, we are all one family, the human family.
That is the backstory, this essay is about my family in Burma (Myanmar). Four years ago, I traveled to Burma, which resulted in the best overseas trip that I have done in the past 50-years. A couple of weeks ago, I returned from my second visit to Burma. Due to this recent trip, I wish to amend my previous assessment about my first trip. My second trip excels by far the first visit. I enjoyed seeing places that I had never been before or people that I had never met on my first trip.
However, spending a week with Ti Ti and her parents, Moh Moh and Ko Ko, along with her two younger sisters emotionally moved me the most. While I wasn't able to interview Daw Aung San Suu Kyi, perhaps the next time, I will be able to sit down and talk with the Lady about a wide range of topics.
Nevertheless, I spent time with my family near Inle Lake. That time spent with them was paramount for me…especially to see Ti Ti again. I have written about Ti Ti in many, many essays about playing Scrabble with her, writing poetry to each other, and her goal of being an inventor.
Ti Ti
My second trip to Burma was during winter break from teaching as it was four years ago. I still wanted to interview the Lady, Aung San Suu Kyi, for both political reasons and for classes that I teach. However, I wanted to see Ti Ti and her family again. I especially wanted to spend time with her younger sisters who were two and four when I first met them. At that time, they were in a daycare center, which taught them language skills and how to print in Burmese and English at that very early age.
Snow
Fatty
On my first to Burma, Moh Moh was my guide. On my second adventure, Ko Ko and Moh Moh were my tour guides.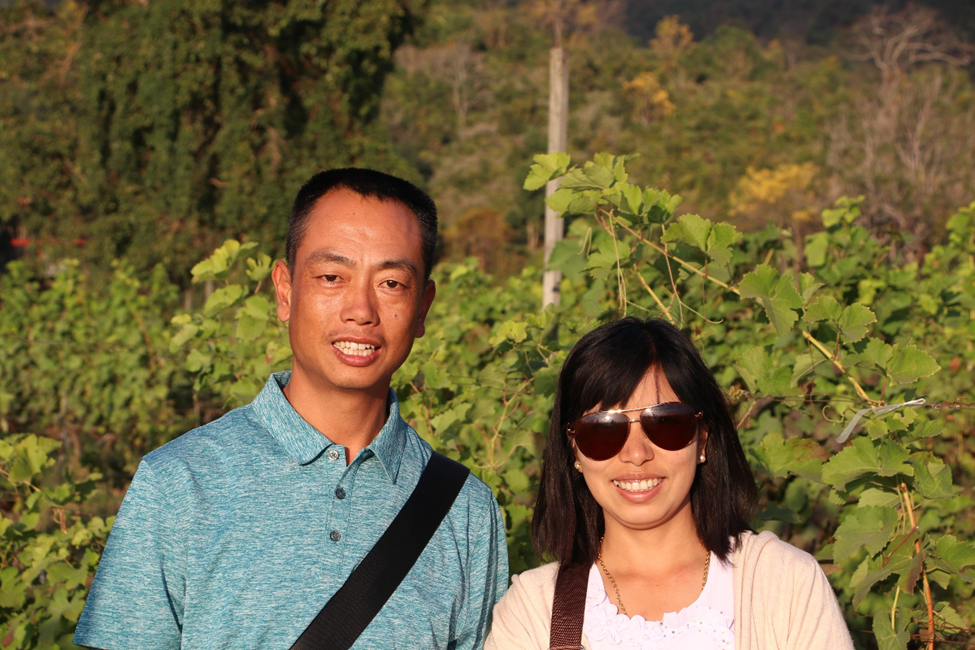 Ko Ko and Moh Moh
I don't recall how many times that I said to my family, individually or collectively, that this trip meant so much to me personally. It was the best trip that I had taken…ever. This second trip contained the happiest week in my life.
My Burmese family have heard me talk about my dances with death and how transformative they were for me. I am a radically different person once I realized how doing the dance changed me in a most positive manner.
On my last evening with them, they took me out to dinner at a friend's restaurant near my hotel. However, before leaving their home for the dinner, I gave Ti Ti a note in an envelope addressed to Moh Moh and Ko Ko about my relationship with them. Ti Ti wasn't to give it to them until the next day when I was flying to Ngapali, then onto Yangon, and home. She promised.
We went to the restaurant and said our goodbyes. Then they dropped me off at my hotel. The next morning, my driver picked me up at 7:45 and drove me to the airport at Heho. However, halfway to the airport, he pulled off to the side of the road in a small town. I wondered what the driver needed that caused him to stop. The driver lowered my window as I looked up to discover Ko Ko was standing on the side of the road. Obviously, he had called the driver and asked him to stop. Was I surprised. Ko Ko thanked me for the note to him and his wife and reached into the envelope that contained my note that I gave Ti Ti. It contained a memory stick for my camera that I had left in Ti Ti's computer. Then put the memory stick into the envelope and gave me the envelope to me. Then he added that Moh Moh had written a note, which was enclosed.
We said goodbye again and my driver drove the remaining few miles to the airport as I read Moh Moh's note and cried.
I will cherish that note forever. We are family. It was then, amid my tears of joy, that I remembered listening to the Sister Sledge recording We are family. I'm writing this essay while flying to Ngapali. I'll be there for a couple days and then fly to Yangon for a day. Then late on the night of Burma's Independence Day, I will return to my family and Ginger in the States.
PS I have been home for a couple of weeks trying to adjust to my jetlag and getting ready to teach a couple classes, which will have started by the time you read this essay. I have an array of feelings. I am happy about the time that I spent with my Burmese family but sad that I am not with them. I'm happy to see my family and friends along with Ginger here in the States, but I have to listen to Donald the Dumb, our fake president, act like the village idiot again. It was surprising how many people with whom I talked while in Burma wanted me to explain why he is our president.
There is a long list of words that describe Donald the Dumb like disgusting, dishonest, despicable, a cheap, and bombastic blowhard. However, he is basically a racist. I have written about his slogan, America First, which Charles Lindbergh coined due to his pro-Nazi beliefs.
However, Donald the Dumb made his blatantly racist comment by talking about places like Haiti and Africa as shithole countries.
Yo, Donald, this nation was founded by immigrants, and they weren't all white like most of those from Norway. The immigrants were the tired, poor, and homeless people who found their way to our shores, because the Statue of Liberty raised her torch beside the golden door.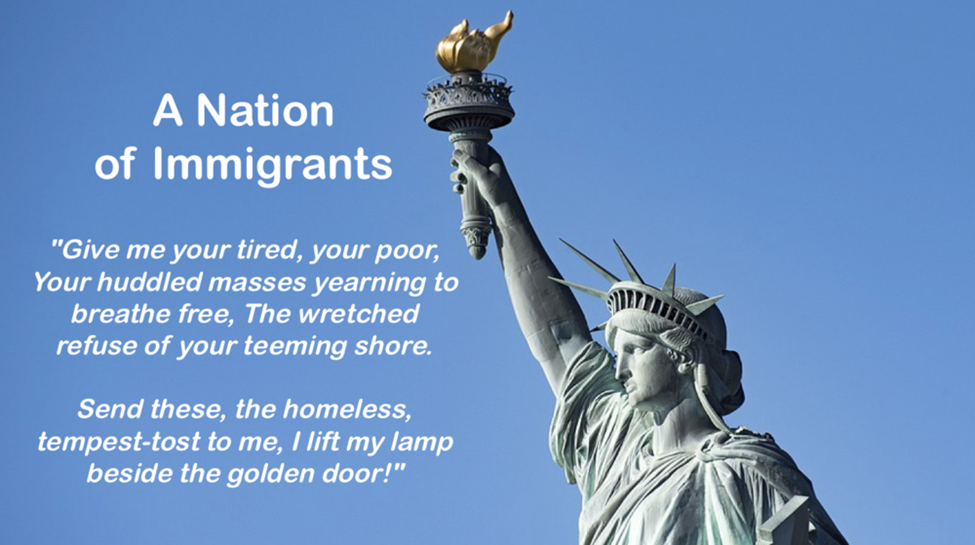 Donald, you are a racist and the village idiot. Regardless, the rest of us are family. Interestingly, Norway responded to Donald the Dumb's racist comments about Haiti and African nations while welcoming Norwegians immigrating to the States. They declined.
---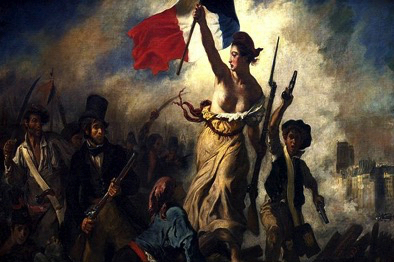 Visit the Best and Worst of Times page to read more about this topic.
---

Visit the Burma Independence page to read more about this topic.
---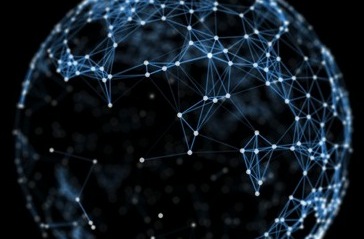 Visit the Connecting the Dots page to read more about this topic.
---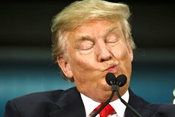 Visit the Donald the Dumb page to read more about this topic.
---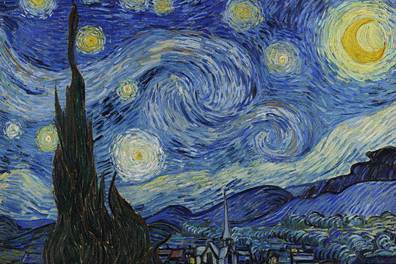 Visit the On Seeing the Light page to read more about this topic.
01/19/18
Follow @mountain_and_me